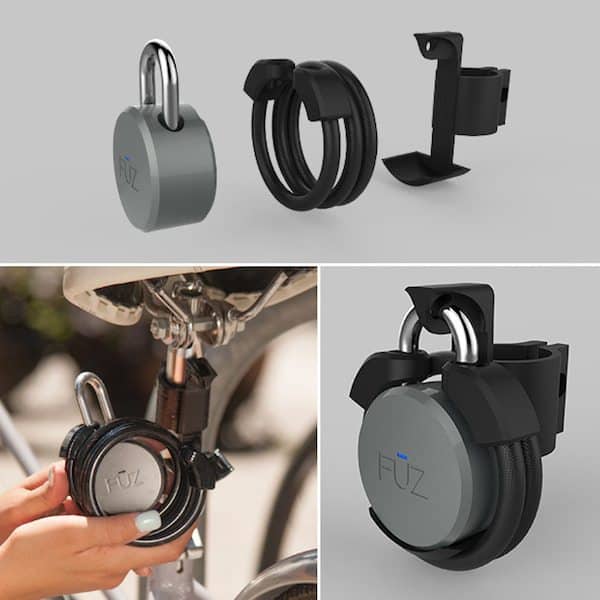 Just a few hours after its crowdfunding debut on Kickstarter, FŪZ Designs' Noke has raised over $64,500 from 660 backers. The device is described as the "world's first" Bluetooth padlock that will keep your possessions easily and safely secured without any worries.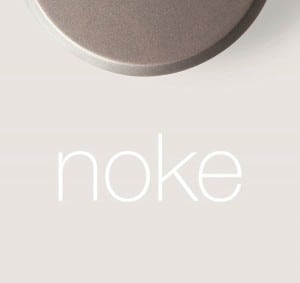 Stating the importance of this new padlock, the Noke team stated, "Keys have been used to open locks for centuries. But keys have the same problems today as they did back then. They are easy to lose, they can be stolen, they are a pain to share, and if you share them, you must get them back. Sharing combinations has its own set of issues."
"At FŪZ Designs, we thought it was time to put those problems behind us, so we created Noke. By using Noke and your smartphone, you'll always have easy access to all the important things in your life. In addition, you'll be able to share access to your possessions easily, safely, and securely."
Once the user downloads its iOS or Android app, Noke automatically finds and pairs to their Bluetooth 4.0 enabled smartphone. Noke can be personalized by being named and given a photo. To unlock the Noke, simply press the shank. This makes the lock wake and search for the phone that it's connect to. If the phone is within 10 feet, Noke will instantly unlock so the user can be on your way. There is no need to launch an app or remove their phone from their pocket or purse.
Besides protecting your items, the Noke has the following features:
Sharing: Using the app, Noke allows instant and secure sharing. You can choose permanent, one-time, or custom settings.
History: Noke is great in an office environment. In addition to granting access on specific days and times, you can use the history function to track who is using your Noke and when.
Quick Click Access: The patent-pending Quick-Click technology allows you to create a custom access code. If you are ever without your phone, simply key in those clicks and your Noke will instantly unlock for you. You'll never worry about being stranded again.
Also sharing details about the Noke's battery, the team revealed, "When it's time to replace your Noke's battery, you will receive a notification through the app. To replace the battery simply unlock Noke and twist off the back cover. It's easier than replacing the batteries on your remote control."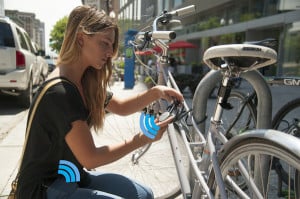 "If you let the battery completely drain, we've added a simply way to remove the back by inserting a small pin into your Noke allowing you to access the battery even when its locked. This ensures you'll never have to worry about being stranded with a dead battery."
In regards to when the Noke will be shipping to its backers, the team added, "We've already spent months developing, testing, tweaking, and retesting the hardware, firmware, and app for Noke. Now, we just need your help to make it to the finish line. We've already chosen a manufacturer we've works with several times in the past. We will continue to improve the final elements of Noke and the iOS and Android apps. Tooling will follow shortly thereafter."
"We will then send production samples of Noke out for external beta testing and torture testing for strength and water resistance. Once we feel 100% sure we've nailed everything, mass production will begin and we expect to deliver Noke to you in early 2015.
Noke is set to close its Kickstarter campaign on September 17th.
Have a crowdfunding offering you'd like to share? Submit an offering for consideration using our Submit a Tip form and we may share it on our site!