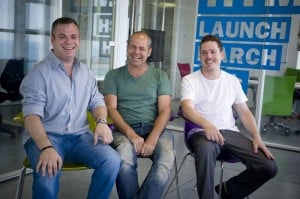 Wix.com, a web site development platform that boasts "millions" of users, has stated that company co-founders, Giora Kaplan, Avishai Abrahami and Nadav Abrahami have personally invested in the donation based crowdfunding site give2gether.  The Wix co-founders will not  be taking an active role in the company's day-to-day operations.  give2gether claims to be the first crowdfunding site that incorporates game theory optimization algorithms to help charities boost funding for campaigns.
"My Wix co-founders and I invested in give2gether not only because of its great product and the intelligent way they disrupt this $20 billion market but also because we know this investment goes beyond great ROI," said Giora Kaplan, Wix Co-Founder and Chief Technology Officer. "Every dollar invested in it will yield a 10 times multiplier in some charitable cause THIS year, and that's a great double impact investment."

"The Wix co-founders believe that give2gether is outsmarting the crowdfunding heavyweights," said Arnon Shafir, give2tether CEO and co-founder. "Because give2gether powers a new generation of smart crowdfunding campaigns to not be just social or cool. Our vision is a revolution, a type of democratization of fundraising."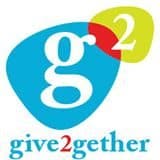 give2gether was co-founded by senior economics professors at New York University (NYU is a minority shareholder in give2gether) and Professor Shachar Kariv, UC Berkeley Economics Department Chair who consults with government and inter-government organizations and whose groundbreaking research work has been published in the American Economic Review, Games and Economic Behavior, and most recently in the prestigious Science magazine.
give2gether claims a success rate of 80% and has helped to raise over $5.5 million to date.  give2gether won the best StartUp award from the Israeli military Unit 8200.