The UK's rewards-based crowdfunding platform, Crowdfunder, is one of 50 people or projects that are being celebrated for helping to change Britain for the better and named in the 2014 New Radicals list by Nesta and The Observer.
New Radicals is a search led by Nesta, the UK's innovation foundation, and The Observer to find the top people, projects and organizations offering innovative ways to tackle social challenges.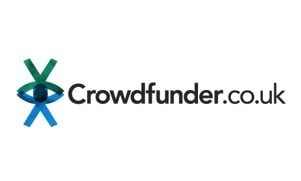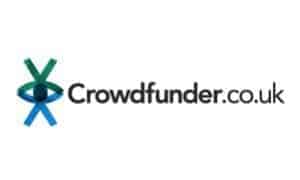 More than 1,000 people responded to the open call for nominations, which were assessed by a panel of judges including John Mulholland, The Observer Editor and Peter Holbrook, Chief Executive of Social Enterprise UK.
Plymouth University Pro Vice-Chancellor Professor Julian Beer stated, "As a founding partner of Crowdfunder, we are delighted at this fantastic achievement.  The award links closely with our ambitions for the partnership to see continued leading edge entrepreneurial support, creating real social change for students, staff and the wider community."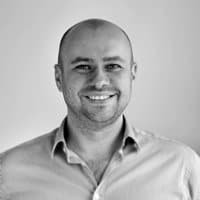 Phil Geraghty, MD of Crowdfunder noted,
"You only need to look down the list of 50 New Radicals to realize what great company we are in. From Streetbank, to YearHere, to Good for Nothing – you get a sense that a change is not just happening that it has actually happened."

"We saw this change in action on the day of our £650,000 equity fundraise, 370 investors coming together to help us take Crowdfunder to where it needs to be to have the biggest impact."

"The list that Nesta and The Observer has released is truly full of New Radicals, talented doers who make things happen, not for their financial gain, but because society needs change. Being named on the list is a massive boost for myself, and the team here at Crowdfunder – a real validation of all the hard work we, and the projects we help fund have put in."

"Working with organizations like Sutton Community Farm, who used Crowdfunder to help grow their local veg box scheme, and Made in Hackney, who used the platform to keep operational after their Big Lottery grant came to an end, we have come to realize that with the crowd behind you anything can happen. And we think that's pretty new and pretty radical."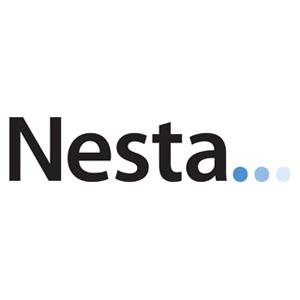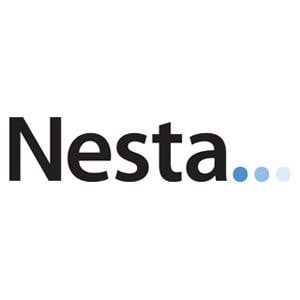 Previously called Britain's 50 New Radicals it is now referred to as New Radicals and this year, applications and nominations were invited across ten categories: community action; environment; health; employment/jobs; politics; media, architecture and the arts; science and technology; business; education and food.
John Mulholland, Editor of The Observer, commented, "It's a thrilling list – here are people or groups of people who are organizing, collaborating and active in a way that helps transform lives and communities. It's an antidote to apathy and cynicism – this is about activism. The ways in which these people act has the effect of materially changing the lives of Britons for the better. I think the message is clear – if at all possible, do something. It's almost always better than doing nothing."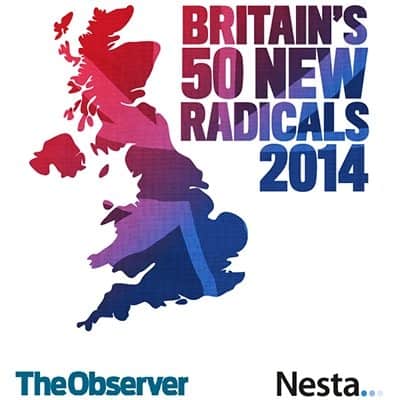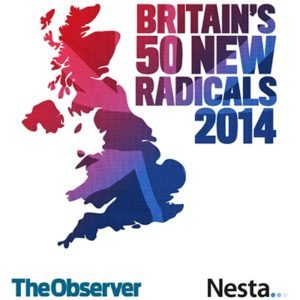 Geoff Mulgan, CEO of Nesta, added, "New Radicals celebrates the often unsung heroes who are blazing new trails that could benefit us all, whether in schools or care homes, science or the arts. It's designed to complement the very familiar lists that celebrate the rich, the powerful and the famous, and we hope that once again the list can inspire others to turn their enthusiasm and ideas into practical change for the better."

Sponsored Links by DQ Promote