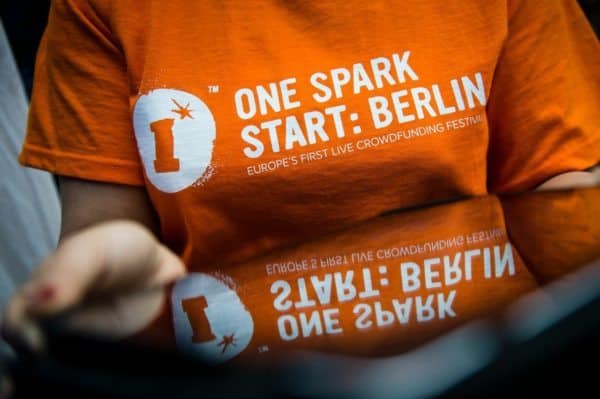 Today (September 13th)  One Spark held their first international crowdfunding festival in Berlin, Germany and handed out six cash awards to participating creator projects. The 50 participating creators came from around the region including Germany, Poland, Sweden, Chile, Italy, Israel and the United States to present their ideas and projects toa diverse audience of interested people and investors. The best pitches won shares of the €10,000 guaranteed award, similar to One Spark U.S.  The event had an estimated attendance of 5,000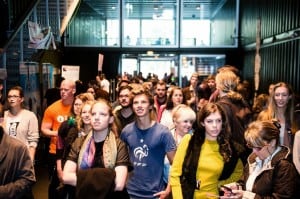 individuals.
"Since starting One Spark we've connected thousands of creators with millions in capital, and it's gratifying to see the same principles worked very well today in Berlin," said Elton Rivas, co-founder and CEO of One Spark. "We now have the feedback and validation needed from a market outside of the U.S. to show that One Spark can help creators anywhere in the world launch their projects. One Spark U.S. is on track to return to downtown Jacksonville in the spring of 2015. In the lead-up to the event, we will also be talking with other cities around the world who are interested in One Spark START."
50 creator projects showcased and competed for juried cash awards in each of the five categories, art, innovation, music, science and technology, and for votes to get their piece of the 10,000 euros crowdfund divided out based on popular vote. Each juried winner was awarded 1,000 euros, one free trip to One Spark U.S. held in downtown Jacksonville, Florida April 7 – 12, 2015 and an invitation to showcase at Social Media Week Berlin and the Grunder Garage Closing Ceremony. There was also a 10,000 euros Berlin Prize awarded to the top Berlin-based creator by a jury. In addition, 1,000,000 euros were on the table in potential capital investment funding for creator projects.
The top-voted projects by attendees are:
The juried award winning projects that will also be coming to One Spark U.S. are:
"It was fantastic to see how creators pitched their ideas to earn votes from attendees and investment from venture capitalists," said Travis Todd, One Spark START: Berlin's executive director. "One Spark START: Berlin brought attendees, creators and investors together to exchange ideas and connect with resources. The creative community in Berlin had the opportunity to support innovative new projects and help them get the funding needed to advance to the next stages."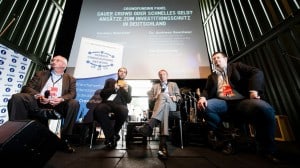 The Berlin State Initiative Projekt Zukunft, with funds from the European Regional Development Fund (ERDF), sponsored a selected project from Berlin with the Berlin prize worth 10,000 euros. The winner of this award is projectzefly.com.

One Spark put together a unique festival program in cooperation with speakers and partners. Mini-workshops on crowdfunding were held and high-profile speakers included international creative director of advertising agency DDB, Amir Kassaei. The opening and closing ceremonies on Friday and Saturday featured live music and performances.

[new_royalslider id="17″]

Sponsored Links by DQ Promote