The Cigna Foundation has given a $100,000 grant to Samahope – a crowdfunding platform that allows anyone to directly fund the work of doctors providing life-saving medical treatments for women and children in need around the world. The grant is in conjunction with Cigna's new global brand platform, "Together, all the way," as it enables Samahope to support doctors in India such as heart surgeon Dr. Sreemathi Seshadrinathan. 
Through working together, Cigna and Samahope want to improve the health of women and children in Chennai, India, with other areas of India to be included in the future. The grant will enable Samahope to expand into a region of India where it hasn't worked before. Cigna professionals will also lend their expertise to Samahope to help the organization.
"The Cigna Foundation is excited by the innovative approach that Samahope uses to make a difference in the poorest regions of the world, and to grow to serve more people in need," said David Figliuzzi, executive director of the Cigna Foundation. "As India is home to Cigna's new joint venture business, our understanding of the needs of the Indian community continues to deepen, driving our desire to give back to this country."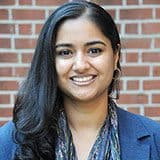 Samahope is the a global crowdfunding site for medical treatments, and focuses on five surgical care areas: birth injuries, birth defects, burns, blindness and trauma. Treatments range from $50 to $1,000 in cost.
"We're thrilled to partner with the Cigna Foundation to expand Samahope's impact. The World of Difference grant will help us reach women and children across India who are suffering needlessly. Together, we can change the lives of patients in need, restoring their dignity and livelihoods," said Samahope co-founder Shivani Garg Patel. 
Cigna Corpration is a global health service company that includes subsidiaries Connecticut General Life Insurance Company, Cigna Health and Life Insurance Company, Life Insurance Company of North America and Cigna Life Insurance Company of New York.

Sponsored Links by DQ Promote