The peer-to-peer lending platform rebuildingsociety has joined the rapidly-expanding Alternative Business Funding (ABF) portal – to support SMEs requiring non-bank finance solutions.
"Accounting for over 85% of the UK's alternative business funding market, ABF continues to receive widespread backing from industry bodies including the British Banking Association, Federation of Small Businesses and the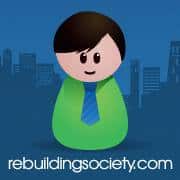 Institute of Chartered Accountants in England and Wales," shared Nick Moules of rebuildingsociety. "The latest supporter is the National Association of Commercial Finance Brokers which promotes the ABF's aim to be the designated portal for bank referrals. Rebuildingsociety, which has a loan book of almost £4m, and has grown 250% since 2013, becomes the portal's twelfth alternative funder."Working closely with key government departments and stakeholders, ABF has played a lead role in the conception and delivery of The Treasury's plans to introduce legislation whereby banks would match SMEs that have been rejected for loans, with alternative finance providers.
"rebuildingsociety focuses on generating loans for UK businesses that are at least two years old and seeking to expand. Typical uses of loans from the platform include working capital, debt refinancing, asset purchase and marketing campaigns," stated Moules. "It also aims to establish long-term relationships between businesses and individual investors, facilitating repeat funding rounds as the business grows and winning advocates."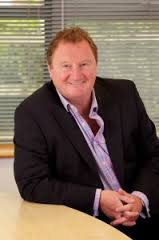 Adam Tavener, chairman of pensionledfunding.com and catalyst for the ABF collaboration, said:
"rebuildingsociety is the twelfth funder to join the ABF collaboration and the first since George Osborne's announcement that the planned legislation around bank referrals is going ahead. We have a further 27 funders waiting to join and will be getting them on board as soon as is practically possible.  The successful implementation of this legislation that ABF initially proposed will be transformational for the SME sector, and the wider economy.  A faster, fairer and more transparent journey to funding for small business will be achieved."
Daniel Rajkumar, managing director of rebuildingsociety, commented:
"Joining Alternative Business Funding reinforces our commitment to help businesses grow and demonstrate that we have the backing of our crowd of investors to provide loans to those UK businesses who want the opportunity to succeed – an opportunity which is sometimes denied to them elsewhere. Alternative is the future of business funding. We use similar underwriting procedures to the banks, but we're more flexible and our process is faster. There is also no cross-selling or nasty interest rate-linked sting in the tail, which so many companies have suffered from. In fact, many businesses that approach us are now looking at alternative finance as their first choice."
"A recent survey of 1,500 UK SMEs revealed that 33% didn't understand what alternative finance was or know how they could access it. Meanwhile, 29% admit to being altogether unaware of it as a funding option," shared Moules. "Only 19% of SMEs say they have considered using alternative finance as a form of funding, with 40% saying they have not considered it because they prefer to deal with their high street bank. 70% say that they perceived alternative finance as a riskier option than applying for traditional lending via their bank."

To date, rebuildingsociety has advanced almost £4m of private money, generated from over 650 individuals, to 75 UK businesses, and with the help of referrals from Alternative Business Funding, it is looking to encourage even more companies to grow.

Sponsored Links by DQ Promote