Asking for funding assistance from his devoted fans, "Saving Private Ryan" star Tom Sizemore has launched a $500,000 crowdfunding campaign on Indiegogo for his new film An Honest Thief.  The campaign on Indiegogo is a "flexible funding" project – so whatever he raises he keeps.  The film is to be produced in Detroit, Michigan where both Tom, and his brother Aaron, were raised.  Launched earlier this week, as of today the effort has raised just over $4000.00.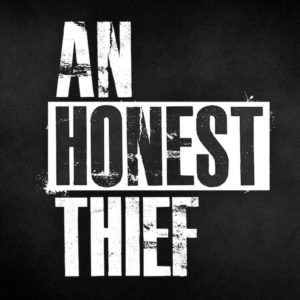 According to its campaign, An Honest Thief is the story about three outcasts by the names of Danny, Johnny and Carl. All three plot to steal a Detroit pawbroker's cherished, incredibly valuable baseball card collection… and get a little more than they bargained for along the way.
Throughout the action, Danny is searching for one honest man; Johnny is searching for the meaning in his thieving vocation while desperately trying to satisfy a worried, yet devoted girlfriend; and Carl's searching for the perfect ride to the perfect score.
The An Honest Thief team added, "This film is the passion project of Tom and Aaron Sizemore, brothers who were born and raise in Detroit, Michigan. Tom proved his bona fides as one of Hollywood's most talented actors with diverse and compelling performances in the films Natural Born Killers, Saving Private Ryan, Black Hawk Down, Heat, among many other star turns."
"Tom will play Danny St. Louis, the brash leader of the trio of thieves; Tom is also one of the film's producers. His brother, Aaron, wrote the screenplay and set the story in Detroit. Aaron has live all of his life there and that familiarity allowed him to capture in An Honest Thief the grittiness, danger and unique flavor of his and his brother's hometown."
In addition to Tom Sizemore, other actors on board for the project include:
Danny Trejo (Machete, Bad Ass, Very Harold and Kumar Christmas);
David Proval (The Sopranos, Shawshank Redemption, Mean Streets);
Sally Kellerman (M*A*S*H, Brewster McCloud, Back To School, TV's Maron Show, Workaholics, Unsupervised);
Malik Barnhardt (8 Mile, FiveThirteen,  Woman Thou Art Loosed);
Mojean Aria (Bronx Bull, Cross Life, Aban and Khorshid);
Roya Zargar (Flawless, Lady Blood)
Anthony Del Negro (Dark Haul, which is soon to be seen on SyFy network, On the Wing);
Michael Kaycheck (Party Monster, The Good Wife, Law and Order: SVU)
It was also relieved that Belgium native, Giorgio Serafini, will be directing the film. He has been apart of seven feature films and has worked with Dolph Lundgren, Wesley Snipes, Randy Couture, Vinnie Jones, Billie Zane, Aunjaune Ellis, and many others. All of the filming will take place in Detroit.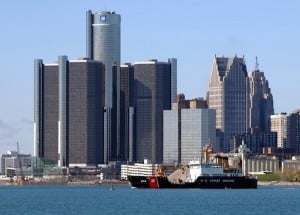 Explaining the reason for the campaign, the team wrote, "The movie making business is very expensive, especially when a production moves outside of Hollywood. We need to get the principal actors and crew to Detroit. We need to cover the costs of flights, hotels, and food throughout the month-long shooting process. We will also hire LOCAL crew as well as LOCAL supporting actors and extras."

"We will fairly compensate EVERYONE — from production assistants to the stars of the film. We need to hire security and police, obtain permits and engage local vendors to supply equipment and food. All of these expenses fall under 'talent' — the stars are not the only talent we need to get the best shot! We want and need you to get a great shot as well."

The campaign is set to close on November 13th.

__________________________________________________________

Have a crowdfunding offering you'd like to share? Submit an offering for consideration using our Submit a Tip form and we may share it on our site!

Sponsored Links by DQ Promote