On Tuesday (September 23rd), Kryptokit, the makers of the instant bitcoin wallet RushWallet, launched a video with a twist: embedded in the humorous video is a series of clues that lead viewers to 30 hidden brain wallets filled with bit coins. Once viewers decipher the clues they are invited to claim the wallets and transfer any bitcoins inside them into their own accounts. There are two Bitcoins available to be won in a contest that will last one month or until all the wallets are claimed.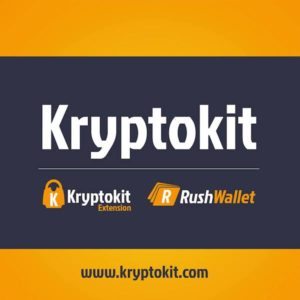 The aim of the video is two-fold: first, to showcase how Kryptokit's recently released RushWallet Fundraiser tool works and to demonstrate its ease of use; second, to show how brainwallets can be safely and easily used both as wallets and as a means to implement new marketing ideas.
The RushWallet Fundraiser tool allows users to quickly establish frictionless and free fundraising campaigns within the RushWallet platform. Using a single RushWallet, it is possible to manage and monitor several crowdfunding and collection campaigns at once. Unlike other popular crowdfunding sites, the RushWallet Fundraising tool has no fees, no restrictions, no centralized approval process, and allows you to start spending any collected funds at any time. All data is generated and stored client-side and RushWallet neither stores nor has access to any account information or any funds collected.
The video tells the story of Dmitri, an office worker who wants to raise money to buy his co-worker a less noisy keyboard using the RushWallet Fundraiser tool. As viewers watch the story, they will learn how the tool works. Throughout the video, viewers also will have the opportunity to collect clues to the passphrases that unlock the hidden brainwallets, thus gaining some hands-on experience with the power of brainwallets in an engaging and interactive way. There are ten Bitcoins up for grabs in the contest.
A brainwallet is a passphrase that converts into a wallet without the use of a wallet file. This passphrase is only stored in the mind of the wallet holder; it acts as an access mechanism to your wallet's private key.
CEO of Kryptokit, Anthony Di Iorio stated, "Brainwallets often get a bad rap. They aren't understood well in the Bitcoin community. When a brainwallet is set up properly, it can be extremely powerful and secure. You are always in control of your assets and able to access your bitcoins anywhere in the world, provided there is internet connectivity. You don't have to carry anything around – all your Bitcoin are stored in your mind."
Sponsored Links by DQ Promote