ReverseMergers.com, a firm dedicated to taking mid and microcap companies public through reverse mergers with public shell corporations is seeking strategic partnerships with crowdfunding consultants and crowdfunding portals. The partnerships are aimed at benefiting crowdfunding companies now and in the near future as the full impact of the JOBS Act continues to play out in the financial markets.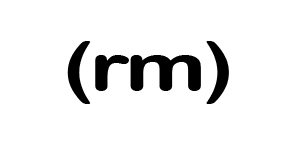 Currently, restrictions on crowdfund finance only allow for equity crowdfunding with accredited investors. Once the crowdfunding law is fully implemented, individual investors–accredited and non-accredited alike–will be able to invest in company equities online. This presents a huge opportunity and potential burden for small companies seeking crowdfunding as a means of financing their businesses. Crowdfunded businesses are likely to have more overall shareholders once each deal has been fully subscribed. As this occurs, many firms may be required to file as "public" with the SEC.
At present a company with more than 500 shareholders needs to report to the SEC. The number that requires public status will jump to 2,000 as per the JOBS Act. Managing director Jake Durrant stated, "We're expecting many a crowdfunded company to seek public status for a number of reasons. First, we expect the number of shareholders to automatically force some crowdfunded companies to begin reporting to the SEC. Second, individual investors will desire an exit strategy at some point from their crowdfund investment. One of the most efficient ways to accomplish this by allowing the company to have free-floating, publicly-traded stock."
It represents a huge opportunity for crowdfund investors to experience liquidity from their initial investment. A lack of an exit strategy when pitching an equity crowdfunding deal to potential investors can be a deterrent to sourcing more capital. By having an exit strategy through a clean and well-executed reverse merger, crowdfunded companies are better able to attract capital immediately. Attracting more capital in the crowdfund stage also helps to boost their likelihood of success in the "go public" or exit stage of the investment.
Consultants and portals interested in a strategic partnership with ReverseMergers.com can find benefit from doing so even prior to the complete implementation of the law. Durrant added, "We're working with a number of crowdfunded businesses whose sole investors are accredited. We're already seeing success in using reverse mergers as an exit strategy for accredited crowdfund investors. Once non-accredited investors are added to the mix, we expect this growth to become exponential."