Boca Raton-based CircleBack Lending has entered into a partnership with Jefferies according to a release by the company.  The agreement is to facilitate the sale and securitization of up to $500 million aggregate principle amount of consumer loans. CircleBack was founded in 2013 and states they have originated over $4 million in loans to "high-quality buyers" for debt consolidation, home improvement and small business.  These fixed-rate installment loans range in size from $3,000 to $35,000, and are made to consumers at the higher end of the credit risk spectrum. The company states that a borrower needs a FICO score of at least 660 to qualify, and must also pass a thorough interview and verification process conducted by a CircleBack loan analyst.
"These transactions through Jefferies will allow us to provide our loans to a much wider segment of the U.S. population, which remains in need of responsible alternatives to traditional bank loans and credit cards," said CircleBack Co-Founder and CEO, Michael Solomon. "It is also a strong vote of confidence in our company that one of the premier investment banks in the world has chosen us as a source of prime consumer credit assets."

"We are taking a rigorous approach to credit underwriting and want to make sure we know our customers before issuing any loans," said Solomon.
The company drew a parallel with the booming peer to peer lending space as exemplified by companies such as Lending Club and Prosper.  These two platforms are now facilitating billions of dollars in loans as consumer awareness and acceptance has grown.  Lending Club has filed for their IPO, an offer that is widely anticipated to set the pace for the P2P industry.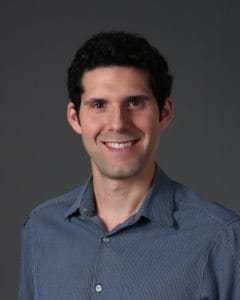 The company stated that Jefferies aims to leverage its expertise in the securitization market to structure securities backed by CircleBack-generated assets that can be rated by agencies like S&P and Fitch, and then be sold to a wide array of fixed income investors, including insurance companies, asset managers, endowments, and even the banks that marketplace lending platforms are competing with for borrowers.

CircleBack was founded by Michael Solomon and Todd Walters.  The pair are veterans of the early days of peer to peer lending. Both Walters and Solomon were involved with Loanio, a ill fated venture that fell prey to regulatory hurdles that challenged early P2P participants.

CircleBack Lending announced an equity funding round for $1.9 million this past January.

Sponsored Links by DQ Promote