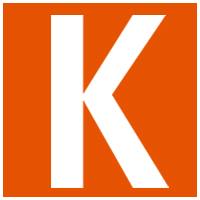 Kimbia, a provider of online crowdfunding, and event management solutions, announced today that its client, Communities Foundation of Texas (CFT), raised a record-breaking $26.3 million in its 18-hour North Texas Giving Day. Hosted by CFT, the largest community foundation in Texas, the sixth annual North Texas Giving Day took place on September 18, 2014, and raised $1.1 million more than last year's event. This marks the third year in a row that North Texas Giving Day shattered the record for the most money ever raised in the United States during a single-day online crowdfunding event. As in previous events, a significant portion—26 percent—of donations were from first-time donors.
By the numbers, this event boasts a remarkable track record, having raised over $86 million in just six days since 2009; each year both the dollars raised and the number of gifts received have grown significantly. When CFT launched the event in 2009 $3.6M was raised from approximately 8,750 gifts. This year, 98,065 gifts were received, over eleven times the number of gifts received in 2009.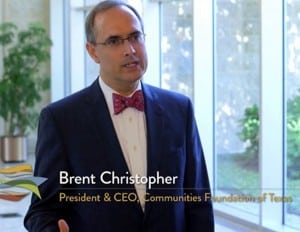 This event has had a huge impact on the people of Dallas, Fort Worth, and the surrounding areas, as more nonprofits have received funding each year. In 2014, donors from all 50 U.S. states, six territories, and 28 countries showed their generosity by supporting a record 1,580 nonprofit organizations. The CFT staff was even busier this year too, recruiting more corporate and media sponsors, organizing more rallies and in-person events, securing over $2,000,000 in bonus funds and prize pools, and developing new contests and incentives for nonprofits of all sizes and types.
President and CEO of Communities Foundation of Texas, Brent Christopher stated, "We are amazed by the breadth and depth of generosity that has led to this new milestone. So many people have once again donated their considerable time, talents, and treasure to make North Texas Giving Day a huge success. Thanks to all who support the vital work of our local nonprofits. This tremendous day shows the strength of the North Texas community."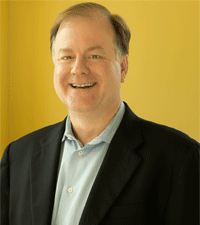 "Communities Foundation of Texas was a Giving Day pioneer. They foresaw how important single-day crowdfunding events would become in delivering critical funding to local nonprofits, enabling more nonprofits to gain new donors," Kimbia CEO Dan Gillett explained. "Six years later, they are still setting new records, recruiting new donors, and supporting more nonprofits. Their efforts will make a difference in meeting the most critical needs in the North Texas community, this year and beyond."

Hosting North Texas Giving Day is one of the many ways CFT serves as a hub for philanthropy in North Texas. As the largest community foundation in Texas, and one of the largest in the nation, CFT works with local individuals, families, and businesses to strengthen the community through a variety of charitable funds and strategic grantmaking initiatives. The foundation professionally manages more than 900 charitable funds for families, companies, foundations, and nonprofits, and has awarded more than $1.4 billion in grants since its founding in 1953.

Sponsored Links by DQ Promote