Protests broke out in Los Angeles and at least ten other cities nationwide earlier this month when community organizations voiced their opposition to HUD's Distressed Asset Stabilization Program, which the Los Angeles Times reported on September 10th. Protestors are calling for HUD to stop the sale of distressed mortgages until bidders with a focus on homeowner preservation and community stabilization are given priority over profit-driven entities. In purchasing distressed mortgage pools, real estate crowdfunding platform American Homeowner Preservation (AHP) has crafted a system that keeps families in their homes with affordable solutions, speedily gets new families into vacant homes and provides investors 9-12% annual returns.
In addressing HUD, Rachel Laforest, executive director of the Right To The City Alliance, told HousingWire on September 9th, "HUD should employ a credit system that favors nonprofit bidders whose sole mission is community investment — and implement stronger requirements for bid winners that preserve homeownership and give struggling families affordable housing options."
AHP started as a non-profit organization in 2008. However, to maximize flexibility and capital raising options, the company transitioned to a for-profit model and began purchasing pools of distressed mortgages to help a larger number of struggling homeowners. Today, AHP provides homeowners with sustainable mortgage modifications featuring affordable payments and discounted principal options. If properties have been vacated, AHP works with real estate agents to promptly put these homes back into service to mitigate blight.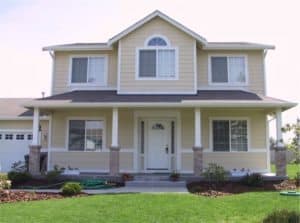 AHP's mission is to increase the nation's homeownership rate in the wake of the foreclosure crisis. Oftentimes, borrowers default on their mortgage due to unforeseen circumstances. The foreclosure crisis was propelled in part by the worst period of unemployment the nation experienced in the last quarter century. AHP has found that many of its borrowers defaulted on their mortgage due to sudden job loss, like Jai, an AHP borrower from Toledo, Ohio.
Jai's father helped him purchase a HUD home while he was going through a divorce. When Jai lost his city job in 2012 after 25 years of employment, his finances spun out of control. When AHP purchased his loan, Jai owed $44,954.00. In working with AHP, his mortgage was released for a payment of $14,000.
Another AHP borrower, Steven, owns a three-flat property in Maywood, IL. Steven was shocked when he lost his job as a delivery driver after 17 years. After losing his job, Steven's mortgage payments began to overwhelm him and he was forced to file for bankruptcy. After purchasing his loan, AHP reduced his monthly payments from over $1,700 to $320.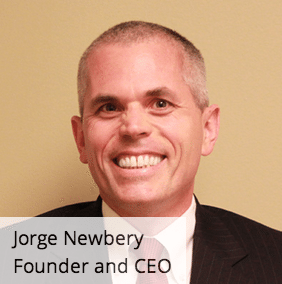 AHP uses crowdfunding to provide community investment opportunities for accredited investors via the company's online platform. AHP's CEO, Jorge Newbery, has more than 20 years of experience in working with mortgages and distressed properties. Through his company's combination of crowdfunding and its social impact mission, Newbery is opening up opportunities for accredited investors to truly make a difference while also making a profit.
Newbery stated,"Through our crowdfunding model, potential investors can browse our offerings and view our purchase price, investment to value ratio and photos of assets backed by the mortgages. With the help of committed investors, AHP succeeds in providing struggling families with affordable housing options."
American Homeowner Preservation is a socially responsible investment fund manager which empowers accredited investors to purchase equity in pools of distressed mortgages and earn returns of 9-12%.

Have a crowdfunding offering you'd like to share? Submit an offering for consideration using our Submit a Tip form and we may share it on our site!

Sponsored