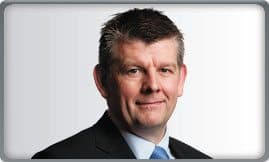 UK based GamCrowd has announced that Ian Hogg has become chairman of gaming industry crowdfunding platform.   Hogg recently left the board of global pools betting operator and supplier, Sportech Plc.
Hogg, described as a serial entrepreneur, brings an expertise across online, TV, e-gaming, retail betting, poker, and racing to London-based GamCrowd, the equity crowdfunding and crowdsourcing platform that specialises in the gambling industry.
Chris North, GamCrowd's chief executive officer, said:
"I am thrilled that Ian has taken up this role. He bought into the GamCrowd concept from day one as an investor and his appointment as chairman will be of huge benefit to the business."
A senior business manager with significant experience at start-ups and multi-national organisations in the gambling and racing industries; Hogg was at Sportech from October 2010. He held the position of chief operating officer (COO), where he was responsible for the global company's consumer-facing business and a full board member.
"I have very high hopes for GamCrowd and am incredibly excited to be taking up this position," said Hogg. "It is still early days for crowdfunding and crowdsourcing but you only have to look at companies like Kick Starter, People Per Hour and Lending Club to see the scale of the industry.

"We believe that there is a gap in the market. GamCrowd is the first gambling-specialised crowd platform and we look forward to playing a fundamental role in the development of betting and gaming start-ups through equity crowdfunding, as well as providing an indispensible crowdsourcing tool."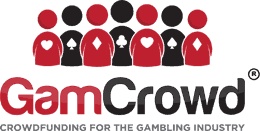 Prior to Sportech, Hogg was chairman and owner of Fox Poker Club, the fully licensed central London poker venue that he founded with Chris North in 2010 and which was sold to Genting Casinos in 2011.

Hogg's career in the betting and gaming industry began in 1997 at Arena Leisure Plc, where he was chief operating officer.

While at Arena, Hogg became managing director of At The Races, overseeing the launch of the three-way joint-venture between the company, BSkyB and Channel 4, in 2001.

Hogg then set-up Better Bet in 2005, serving as managing director. The company was named 2009 UK Bookmaker of the Year* and merged with Jennings Bet later that year.

Hogg, formerly a mine clearance diver in the Royal Navy, also previously ran his own telecommunications and technology businesses in the 1990s.

Sponsored Links by DQ Promote