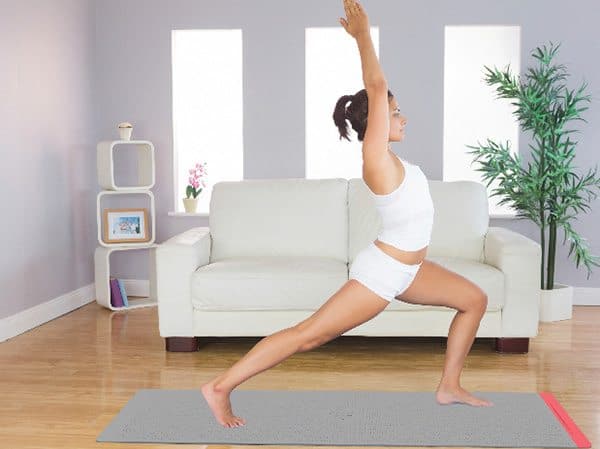 Yoga lovers, you might want to check out this crowdfunding campaign. An Venice, California-based startup SmartMat has turned to Indiegogo to raise $110,000 for what's been named the first ever intelligent yoga mat.  Just a few hours after its debut on the crowdfunding giant, the campaign already reached $74,168 from over 303 backers.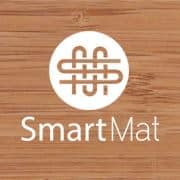 The SmartMat is a rollable, portable, responsive yoga mat that can detect and adjusts your yoga practice, enables you to uncover your individual "Perfect Pose." It is built with responsive sensors that link to your smartphone or tablet and guides you through a series of audio and visual indicators, allowing a more detailed and insightful yoga experience.
SmartMat offers the following:
Practice: Wherever/whenever your schedule allows
Connect: Its knowledge helps to improve your poses
Analyze: It will monitor your poses to give you micro corrections on balance and alignment
Track: Keeps up with your performance through time to see your improvements in real life
Learn: Offers new types of yoga through custom lessons
Recognizes: Tracks poses seamlessly as you go through your movements
Perfect: Helps to improve your poses as you continue your practice
Record: Reviews your entire workout in minutes
The SmartMat team shared, "When you first unpack and activate your SmartMat, it will take you through a 'calibration' process. First and foremost, this involves you inputting some basic information such as gender, height, and weight. On a deeper level, the calibration process will then ask you to lay down on SmartMat and it will take measurements to determine arm span and various ratios between your limbs. SmartMat is able to recognize the difference based on individual body types."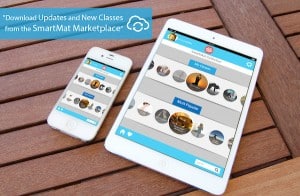 The SmartMat also comes with a "marketplace" that has numerous programs pre-configured for the user to practice Yoga at their level. The team shared, "From a beginners Morning Wake Up Flow or a gentle Yin Hip Openers class, to more advanced practices such as the Ashtanga Series, or Backbends and Spinal Twists, SmartMat has classes for all levels and needs of practice including some non-Yoga programs such as Tibetan Bowl Meditation and a few other surprises."
"What is incredible is that the SmartMarketplace is a dynamic and growing entity that classes will be consistently added to. After the initial release, SmartMat will invite a number of recognized teachers to develop individual SmartMat sequences in their own art and style. We call them 'Yogrammers,' and in addition to laying out the SmartClass sequencing, they record the class visual, audio and corrections so it is like they are right there in the room with you."
Explaining the reasoning behind the SmartMat, the team shared,"We consider ourselves Yogis first and foremost who just happen to be engineers and entrepreneurs. When we set out to manifest SmartMat into reality, we understood that it would be a delicate dance between tradition and technology with the intention being that we could correctly honor the art of Yoga and Asana in a way that brings people closer to their bodies, maintaining the ancient teachings and intentions while being practical about alignment and balance within the practice."
The campaign is set to close on October 30th.
_________________________________________________________
Have a crowdfunding offering you'd like to share? Submit an offering for consideration using our Submit a Tip form and we may share it on our site!