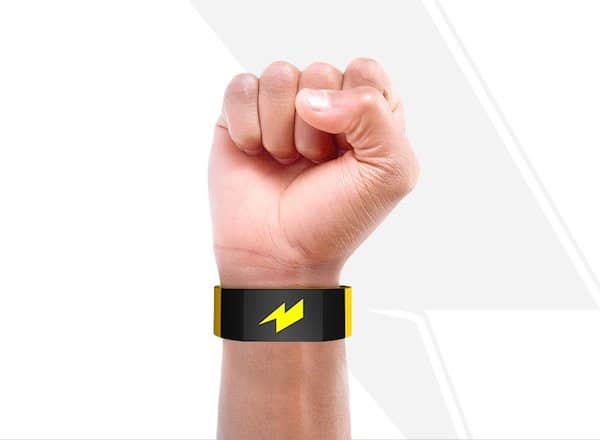 Ready to make some changes in your life? Check out this project. Boston-based startup Pavlok has launched a new crowdfunding campaign on Indiegogo for its habit-changing self-titled device. Originally seeking only $50,000 the Pavlok has already surpassed its goal within the first 24 hours.
The Pavlok described as a device that adds accountability, along with electric shock, to change your habits and train your behavior. It monitors and tracks everything you do throughout the day to make sure you are breaking those unhealthy reflexes (example: biting your names or smoking).
When you succeed, the device actually rewards you, and if you need some help it will beep, vibrate and even shock you to keep you on track. Pavlok's team shared, "Studies show that combining commitments and accountability skyrockets your chance of success up to 80%. Use Pavlok to set commitments and find accountability partners that won't let you fail."
The Pavlok features the following:
Activity/Sleep Tracking: An accelerometer tracks your steps, activity and sleeping patterns
Low Energy Bluetooth 4.0: Bluetooth 4.0 conserves battery and connects seamlessly
Realtime Haptic Feedback: Vibration, sound, and LEDs act as behavioral triggers and notifiers
Shock Circuit: For those moments when you need a reminder of your habit breaking dedication
Human Detection: Knows when you're wearing it
Users of the Pavlok can wear it as a wristband or can attach it anywhere on their body using adhesive stick patches that will last up to a week. The team added, "In the future, Pavlok is going to have even more choices for wearability. Want to put it on your belt loop? Done. Maybe under your shirt collar? You got it. As long as it touches your skin, you're golden!"
During a recent interview with TechCrunch, creator of Pavlok, Maneesh Sethi noted that a test of an early Pavlok prototype helped curtail his Facebook use because he set it to shock him every he visited. "The first day I got shocked five times. But the second day, I only got shocked a couple of times. Two hours a day for six years, and then five days of nothing. I realized, 'Whoa my product works.'"

He continued, "People think we're not like animals. That we have will power. At our core, we are animals. More than 40% of our time is spent in deep, automatic mode. I want to help save lives. I want to get people to stop smoking cigarettes and fight obesity. I think this product is going to be the first step towards massive health changes."
Pavlok's crowdfunding campaign is set to close on October 30th.
___________________________________________________
Have a crowdfunding offering you'd like to share? Submit an offering for consideration using our Submit a Tip form and we may share it on our site!