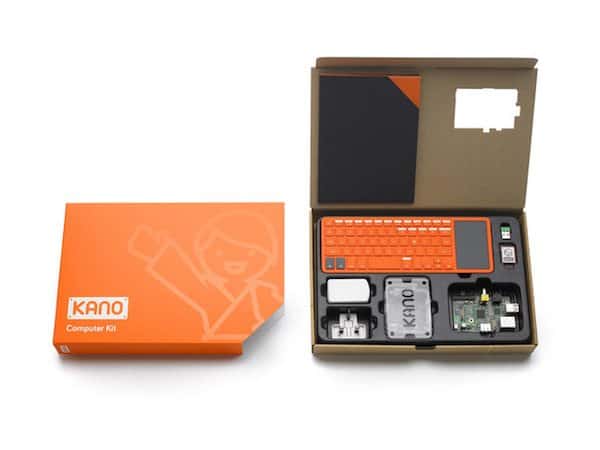 Last year, London-based company Kano launched a crowdfunding campaing on Kickstarter to raise $100,000 for its learn-to-code computer kits. The project was a huge success on the platform, banking $1.5 million dollars from over 13,000 backers. Recently, the company announced it is ready to ship the first 18,000 kits.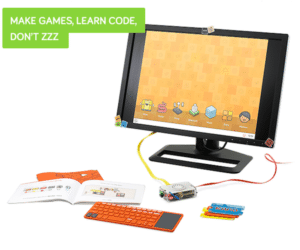 Co-founder of Kano, Alex Klein confirmed the shipment process to TechCrunch last week and stated, "They are all in the wild, they are out of our hands. About 1,000 have arrived already – the early bird kits. And the rest, the general release, will be arriving [shortly]."
Klein continued, "Over the past 20 months we've put together, pretty much from scratch, a responsive supply chain in Southern China to source 36 different components from four countries. To combine them together on two different assembly lines, with four testing stations into 18,000 kits"
"It's a very complicated physical product… It relies on cutting edge hardware, pieces of technology that have only come into existence in the past six to nine months. The core of it is a development board and what came out of all this is that all the components that we're building, the complexity, the makery feel, is all designed to serve an end goal of simplicity for the users to give them this simple-as-Lego experience. So yeah hardware is hard."
"You really have to go the extra distance, you have to break open the prototypes you receive. You have to make sure that you'll be obsessive about the materials. And you also have to scale up your thinking in terms of working capital as well. We're fortunate in that we've managed to secure working capital facility but as a hardware startup you can often be punished for success. So the more you sell and the better you do, and the faster your brand grows, the more cash constrained you find yourself."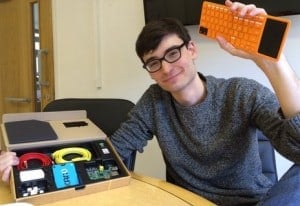 The website also reported that the company revealed it has addd former CEO of Match.com, Thomas Enraght-Moony, to be its COO. Enraght-Moony will be maning and sales and marketing. Klein declared. "He has a deep understanding of how, not only to make physical products but also to finance it — which it quick tricky for any new business, especially a business that is making a product with so many different components and so much complexity driving towards an end goal of simplicity."
"Because we're a physical product and people pre-ordered it, that was enough working capital to fulfill the first pre-order of 18,000. What Tom is going to help us put in place is, hopefully, a mixed equity debt model for the future, for Christmas season."
The first batch of Kano kits, which was almost 13,000, were ordered through the Kickstarter campaign last year, with a further 5,000 pre-orders purchased on its website. The kits each cost $99,  with shipping included, to backers, or $160, plus shipping, if pre-ordered on the website. According to Klein, Kano plans to focus on selling mainly on its own web channel.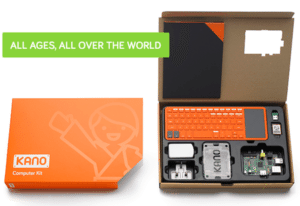 It was also revealed that the first batch of Kano Kits are being shipped to 86 countries, with around half of its kits heading to the U.S. Klein shared that Kano is also getting attention from educational institutions, including Pearson, which purchased 500 kits to use at UK's new computing curriculum.

In regards to the minor shipping delay, Klein explained, "There was an HDMI cable that we were using in the kit and it was working fine but we cracked it open to see what was inside and we found that the number of cables inside the HDMI cable was like half what it should of been. So we switched that."

"The other one was to do with the Kano keyboard, which has an integrated touchpad and click and the Bluetooth connectivity and USB RS as well. Pretty complicated product. And we have one main supplier for it, who was relying on a couple of sub suppliers for a few components inside. And we did a full factory audit, just before shipping — to gauge social and environmental standards, working conditions. And everyone passed with flying colors… But there was one component in the keyboard, the battery, when we went to the factory of the sub supplier it wasn't up to our ethical standards of how we'd like to manufacture."

He then added, "This supplier was very much like China five years ago, so we ditched that supplier."

Have a crowdfunding offering you'd like to share? Submit an offering for consideration using our Submit a Tip form and we may share it on our site!

Sponsored Links by DQ Promote