Taking a page out of the Google handbook, AT&T Aspire announced they had funded 130 education projects in Charleston, Berkley and Dorchester counties on DonorsChoose.  The total amount donated was just over $70,000.  The funding was designated for 64 different schools for projects involving 111 teachers.  More than 13,000 students are expected to be benefitted by the donation. 
"We know students need the right resources and tools to succeed, so we are thrilled to work with DonorsChoose.org in fulfilling these projects," said Jack Mitchell, AT&T Regional Director of External Affairs. "This is one more way that AT&T Aspire is helping students thrive in classrooms across the country."
AT&T states they have previously supported several DonorsChoose.org initiatives as part of its $350 million planned commitment to education.
"We're proud to call AT&T a partner, and we're grateful for their overwhelming support of Charleston-area classrooms," said Charles Best, founder and CEO of DonorsChoose.org. "This contribution will mean a great deal to the teachers and students they've helped."
Nancy McGinley, Superintendent, Charleston County School District commented on the windfall;
"This announcement means teachers will get the materials and supplies they need to enhance learning opportunities for children. Public money never can fill all of the needs. So many times our hard working teachers reach into their own pockets to buy the extra supports that school district budgets can not provide. The Lowcountry is so lucky to have a partner like AT&T which not only values education, but also uses their corporate resources to invest in our children and support our teachers."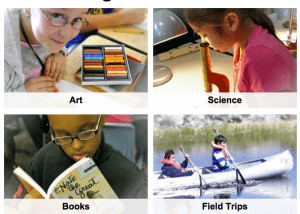 Founded in 2000, DonorsChoose.org has enabled more than a million people to donate $265 million to projects that inspire them. An estimated 12 million students—most from low-income communities, and many in disaster-stricken areas—have received books, art supplies, field trips, technology, and other resources that they need to learn.