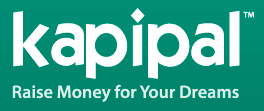 After acquiring the popular website weloveyoursongs.com earlier this year, Kapipal continues its growth with the acquisition of Crowdfunding-Italia. As the country is one of Kapipal's most successful regions, this constitutes a significant step in helping more people realize their dreams and offer local services in selected markets.
Founded in 2012 by Claudio Fioresta, Crowdfunding-Italia aims to provide the people of Italy the opportunity to benefit from their 'social capital'. The partnership with Kapipal will allow Crowdfunding-Italia to improve its services and reach a larger number of users.
Fiorest stated, "Crowdfunding-Italia is pleased to join the Kapipal family. Firstly, the merger with Kapipal will allow us to access the necessary resources to improve the usability of the site. Secondly, it will allow us to reach out to a much wider network. We are confident that this step will lead to many benefits, primarily to our users."
Founded in 2009, Kapipal has helped people from over 150 countries and was purchased by Grow VC Group in 2013. Its strategy is to become the leading global personal crowdfunding website based on a rewards and donation model.
Grow VC Group Chairman and Kapipal Board Director, Jouko Ahvenainen said, "Crowdfunding-Italia is a great service and has an important position in Italy. It offers opportunities for people to raise money for their personal projects and dreams. We consider the Italian market a very important one, and we will be working to help Crowdfunding-Italia improve and help more people realize their dreams."
Kapipal continues its growth organically and through acquisitions in many key markets, and welcomes interest from existing crowdfunding sites or business partners in the field of marketing and sales in order to improve services and commercial interests.

Sponsored Links by DQ Promote