RCS Capital Corporation (NYSE: RCAP), Realty Capital Securities, LLC, a FINRA-member broker-dealer subsidiary of RCAP, and JMP Securities LLC (NYSE: JMP), the investment banking and capital markets division of JMP Group Inc., announced on Thursday (October 16th) an agreement that provides the over 9,700 financial advisors at Cetera Financial Group, RCAP's retail advice platform, the opportunity to participate in initial public offerings ("IPOs") and other securities offerings underwritten by JMP. The agreement expands JMP's retail investor network to include RCAP's over two million retail brokerage customers through more than 9,700 financial advisors nationwide.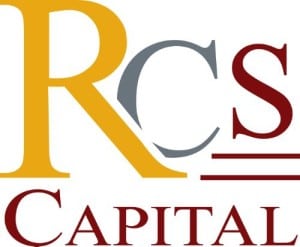 RCAP's Chief Executive Officer, Michael Weil stated,"We are excited about this arrangement with JMP and the opportunity it provides to significantly expand RCAP's menu of investment offerings for our clients. This agreement marks an important step as we continue leveraging our scale to offer our clients a more diverse suite of investment solutions, including increased access to the IPO market and follow-on offerings, typically only available to larger institutional investors. We remain committed to growing RCAP's scope and depth of services by working with JMP to bring our clients compelling and differentiated securities offerings."
Lawrence Roth, Chief Executive Officer of Cetera Financial Group, commented, "Our relationship with JMP demonstrates our continuing commitment to capitalize on external opportunities in order to provide our retail investors with an excellent series of choices from among a diverse portfolio of investment solutions. We look forward to delivering previously inaccessible offerings to our customers and further strengthening RCAP's industry leading platform in the retail advisory space."
RCS Capital is a full-service investment firm expressly focused on the individual retail investor. With operating subsidiaries including retail advice services, wholesale distribution, investment banking, capital markets, investment research, investment management and crowdfunding, RCAP's business is designed to capitalize, support, grow and maximize value for the investment programs it distributes and the independent advisors and clients it serves.
Cetera Financial Group is a retail advice platform of RCS Capital Corporation. Comprised of Cetera Advisors LLC, Cetera Advisor Networks LLC, Cetera Financial Specialists LLC, Cetera Investment Services LLC (marketed as Cetera Financial Institutions), First Allied Securities, Investors Capital, J.P. Turner and Company, The Legend Group, Summit Brokerage Services, along with VSR Financial and Girard Securities following the close of their acquisitions by RCAP, the platform is the second largest independent financial advisor network in the nation by number of advisors, as well as a leading provider of retail services to the investment programs of banks and credit unions.