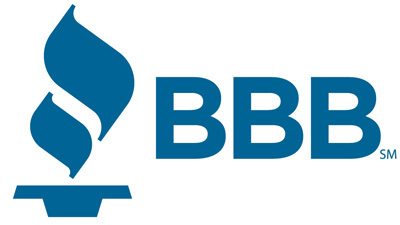 As consumers continue to search for the truth behind the deadly Ebola virus, including cures and projects dedicated to Texas nurses Amber Vinson and Nina Pham, the Better Business Bureau (BBB) has revealed that are more scams continuing to surface. 
As previously reported, the city of Cleveland's division of the Better Business Bureau issued a warning Thursday (October 16th) about a campaign that purported to be collecting on behalf of Vinson. One of Vinson's relative stated that the campaign on the platform was not sanctioned by either her or the family. After receiving this information, the BBB contacted GoFundMe and immediately had the campaign shut down. The appeal had been shared hundreds of times on Facebook and may have raised more than $600 before it was removed.
While the campaign was not a costly situation, according to FoxBusiness, from companies making claims about products to fake crowdfunding campaign, scammers are trying to take advantage of the Ebola fears. Spokeswoman at the BBB, Katherine Hutt stated, "We're already seeing scams. We're seeing products claiming to cure or prevent it as well as email scams."
Hutt also warned that consumers on crowdfunding platforms, such as GoFundMe, might end up dealing a scam. "With the crowdfunding campaigns, it may be somebody who does have the best intentions, but don't send money unless the person who set up the crowdfunding has some connection with the victim. You don't know if the money is going to get there."
The U.S. Food and Drug Administration (FDA) has also issued a warning, which alerts consumers to be aware of products being sold online that claim to prevent or treat the virus. A recent statement revealed, "There are currently no FDA-approved vaccines or drugs to prevent or treat Ebola. Although there are experimental Ebola vaccines and treatments under development, these investigational products are in the early states of product development, have not yet been fully tested for safety or effectiveness, and the supply is very limited."
In regards to the fake Ebola cure products, Hutt cautions everyone to remain suspicious of any product due to the fact that there is yet to be cure. "There is no one product that does it all. If there as a miracle cure for Ebola the mainstream media would report it. If it sounds too good to be true, take your time and do research. You don't want to waste your money."
Hutt also confirmed that the Better Business Bureau discourages consumers from giving to crowdfunding campaigns and urges them to give to established charities that are helping with the outbreak. She noted that the company also operates a Give.Org that verifies charities.
Have a crowdfunding offering you'd like to share? Submit an offering for consideration using our Submit a Tip form and we may share it on our site!