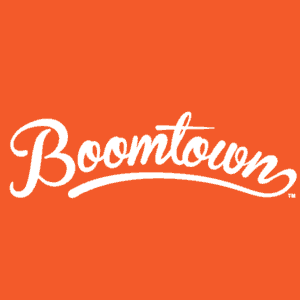 BOOMTOWN, a startup accelerator founded and operated by a group of media, marketing and technology veterans, announced earlier this week its second class of startups, which was composed of nine companies selected from more than 300 applicants.
Selected companies are now participating in a 12-week session at BOOMTOWN's downtown Boulder location. These companies will present at the second BOOMTOWN Demo Day, scheduled for Nov. 12 at the Boulder Theater. The first BOOMTOWN Demo Day, held June 26, was sold out. Five of the six companies from BOOMTOWN's first class have successfully secured funding as a result of the BOOMTOWN program.
Co-founder of BOOMTOWN, Toby Krout stated, "We could not be more pleased with the first class, and we looking forward to watching the development of our next group of nine outstanding companies. As the program continues, we're looking forward to the continuing participation of graduates as mentors to new companies, which will help us build a strong BOOMTOWN ecosystem."
Because marketing and branding are such an integral part of the BOOMTOWN experience, company names and exact business models are not released until the BOOMTOWN Demo Day, scheduled for November 12th. This class will feature nine companies currently focused in the following:
Making parking easier through the development of a parking occupancy platform which provides real-time data to parking lot operators, cities and consumers via mobile applications to let them know where open and available parking spots are.
Helping consumers easily find, compare and purchase extended warranty coverage at competitive rates and provide claims processing service during the warranty.
Providing a platform for Internet of Things and sensor companies to manage, analyze and generate meaningful insights from data generated by connected devices.
Making simple spreadsheets more powerful by providing real-time data source connectors and quick and easy extensions to create workflow tools, ERPs, mobile apps and more.
Providing cloud-based video distribution, promotion and analytics to companies who want to maximize their video campaigns.
Based in Boulder, Colorado, BOOMTOWN was founded by Alex Bogusky, Toby Krout, Stephen Groth and Jose Vieitez. The company operates two 12-week sessions per year and aims to discover and support promising Internet, mobile, software and Internet of Things (IoT) startups, primarily in the media, design, marketing and ad tech sectors.

BOOMTOWN gives special consideration to companies that are developing businesses at the intersection of media and Internet of Things (IoT). Selected startups receive $20,000 in seed money, more than $40,000 in services and support and an additional $700,000 in perks. Atlanta-based investment firm Farmore Capital Group is BOOMTOWN's lead investor.

Sponsored Links by DQ Promote