Move Over, Chicago & New York! Washington D.C. is making its mark in the crowdfunding industry. On Wednesday (October 22nd), a new report revealed that the city is best place for entrepreneurs and startups to crowdfund their products.


According to In The Capital, a new report from Crowdfund Capital Advisors (CCA) and the Crowdfunding Center stated that D.C. is the best place to get crowdfunding. The report, also known as the JOBSImpact, looked at cities and countries to measure crowdfunding activity and job creation. The data was then used to score the cities for how friends they are towards entrepreneurs and give other insights. The D.C. area topped every other city in the country and the U.S. topped the rest of the world.
CEO of TheCrowdDataCenter, Barry James noted, "The results are very striking. We can immediately see how crowdfunding has taken hold in places like Washington, DC and San Francisco and what it is capable of achieving. Some very promising challengers and 'many in the middle' follow this.  But there are whole states that look more like a desert and it's, paradoxically, in these that the most pent-up potential most probably exists."
The JOBSIMPACT Small Business Crowdfunding Index also shared the 15 best states and cities for crowdfunding: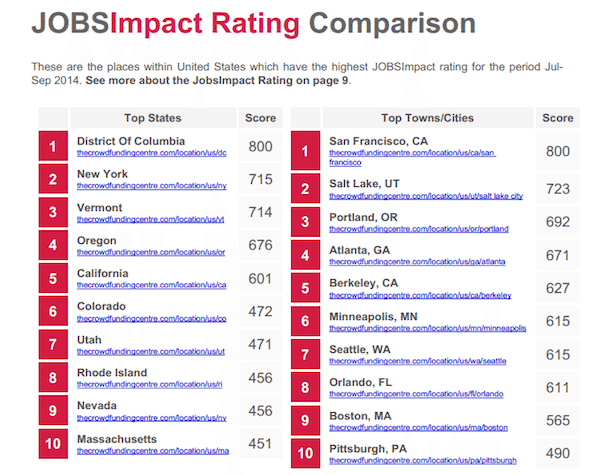 Principal at CCA, Sherwood Neiss noted, "Mid-term elections are an ideal time for elected officials and policymakers to reflect upon local, regional, and national competitiveness – especially how access to capital impacts startups, entrepreneurship, and small business growth. Since the financial crisis, the capital market conditions haven't improved for our nation's job creators, which is why entrepreneurs and business are seeking new financing alternatives like crowdfunding. Crowdfund capital-friendly cities, states, and countries are much more appealing for entrepreneurs."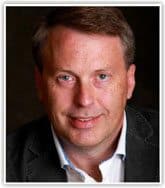 Richard Swart, research director for CCA who helped validate the JOBSIMPACT rating said: "The funding environment for entrepreneurs, businesses, investors and the economy does not end at the federal level. All regulations matter, whether imposed at the federal, state or local level of government. The crowdfunding environment varies by state, and small business owners have taken notice. As we enter election season, it will be important for voters to understand where candidates for US Congress, Governors, Secretaries of State and Commerce as well as state legislators stand on all forms of crowdfunding including rewards/pre-sale, equity and debt crowdfunding. "
Neiss concluded, "If legislators enable crowdfunding to flourish, then that will be good news for entrepreneurship, businesses, investment, economic growth and job creation in each state.  Elected officials from states ranking poorly have a great opportunity, as well as some work to do, to make themselves competitive from a small business and crowdfunding perspective."
A state-by-state comparison report was sent to each US Senator and Mayors in the 100 largest cities in the USA.