InvestPeer Launches Website in Texas Following New Crowdfunding Regulations.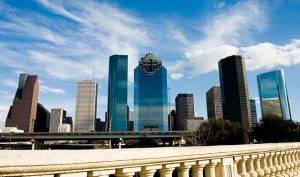 Following the announcement by Texas lawmakers approving Texas Intrastate Crowdfunding, InvestPeer Real Estate Holdings has announced the beta launch of a commercial real estate crowdfunding platform which will provide accredited investors and average citizens an opportunity to invest corporate backed single tenant leased properties.
InvestPeer states their website will allow investors instant access to real estate investment opportunities that will provide investors with cash flowing and profit making investment opportunities.
The InvestPeer management team consists of Justen Aranda CEO & Co-Founder, T. Fitzgerald Jones COO & CMO, and Justin Ryan CTO. The executive team claims 50 years of combined experience in real estate and information technology.
Justen has spent the last 15 years of his career in real estate. He states;
"InvestPeer will be a level playing field for would be investors who traditionally never had access to corporate backed single tenant leased, high yielding commercial real estate opportunities. This will provide accredited investors and newly minted investors under the new Texas Intrastate law great access to cash flowing commercial real estate."
InvestPeer is headquartered in Houston, but the company states they are looking to expand "worldwide";
"…because crowdfunding is online, we have the opportunity to seek investors around the world ready to invest in prime United States commercial real estate transactions. Right now we are talking to investors to help us build out our back end technologies, while we recruit potential investors for the platform through our beta registrations. We want investors to enroll into the program for updates, and access to new investment opportunities."
T. Fitzgerald Jones is Chief Operating Officer and Chief Marketing Officer with InvestPeer, is also the co-founder of Kickercon Crowdfunding Conference and Expo held annual in Texas. He has been in the Information Technology Industry for 20 years.
"This is a very huge opportunity for the novice investor, as well as accredited investors. I see equity based crowdfunding as a very disruptive force in commercial real estate. I think most Americans have dreamed of owning real estate ever since they played their first game of Monopoly."

The InvestPeer beta website has gone live to recruit investors in advance of the main launch scheduled for 1st quarter 2015.

InvestPeer states that all properties and potential transactions go through a strict vetting process and investors will only be able to invest after they have completed thorough investigation of the relevant and due diligence. All deposit monies will be escrowed with a separate independent party and detailed subscription agreement that will illustrate the general and limited partner obligations and responsibilities.

Sponsored Links by DQ Promote