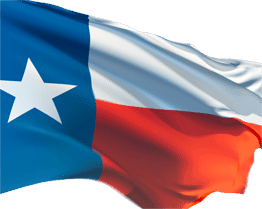 Texas is the latest state to join a growing list of states that have legalized investment crowdfunding within its borders. As was widely expected, the Texas State Securities Board approved rules today that now allow the  residents of Texas to invest in businesses seeking capital to grow their business.
While the rules have been approved they are expected to be in force this coming November.  Texas is the largest state to legalize crowdfunding.  California was blocked in their push to boost the state economy as their intrastate crowdfunding law became bogged down in the state Senate.  Florida – another large state – similarly found its crowdfunding exemption stymied by state political factions.  New York, another state that may benefit from a crowdfunding exemption has not yet pushed a bill forward.  Texas will join 12 other states that have passed legislation deemed a victory for entrepreneurs and small businesses.
Any adult may invest up to $5000.00 in a Texas business regardless of income.
State legislators have moved forward on crowdfunding in contrast to the federal regulations, Title III and Title IV of the JOBS Act, which remain in statutory limbo.  The SEC, while expected to release final rules on both exemptions this year, has delayed release as opposing sides debate the exact make up of final regulations.
Some crowdfunding industry followers believe state exemptions will be a short lived phenomena once federal regulations are in place. Others within the industry see the possibility to improve upon federal regulations making them more impactful for entrepreneurs and accordingly state economies.
A guide to current proposed state crowdfunding legislation may be viewed here.