Seeking to help connect restaurateurs with investors, a group of Washington D.C.-based entrepreneurs launched their very own equity crowdfunding platform, known as Equity Eats, on Monday (October 27th), to become the ultimate platform for restaurant campaigns.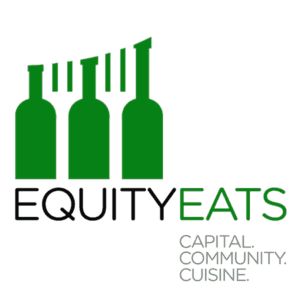 According to the Washington Post, Equity Eats offers four Washington-based restaurants concepts, giving culinary entrepreneurs a platform to raise as much as $1 million from accredited investors before even signing a lease or purchasing kitchen appliances and supplies.  Patrick Vacca, who is vice president of restaurant operations, shared, "The biggest thing we've said is [the platform] gives people money, but more than that, it shows that there's interest for this concept."
In return, the investors will receive 75% of the restaurant's profits until they recoup the initial investment, then they will take 40% of all subsequent profits. Equity Eat's founders shared that the arrangement may be lucrative for investors while giving restaurateurs the flexibility of only making payments once they turn a profit.
Co-founder Johann Moonesinghe explained, "Typically in the restaurant business, most investors consider it a win to get their money back as quickly as possible. Anything else you're getting is considered gravy on the investment."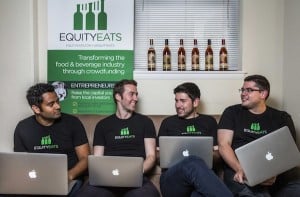 Although the restaurant industry tends to be considered risky, Equity Eat's founders disagree with that theory. Vacca noted, "There are restaurants that fail. To say restaurants as a whole are bad investments is incorrect, but like any business, there are going to be certain investments that are bad."
Vacca joined the Equity Eats team from Starr Restaurants, the Philadelphia-based management behind D.C. hot spot, Le Diplomate. He also heads up Lighthouse, one of the four restaurant concepts on the platform. The restaurant only offers just four menu items, which are whole grilled lobster, chilled lobster salad, burger, and garden burger.
He stated, "We've never seen an instance when we've had this many people invest in a restaurant, so it's important for us to know what these entrepreneurs are going through and what's going through their head."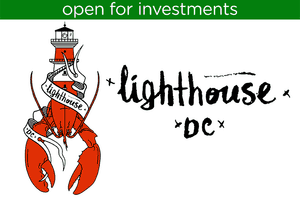 Those who back the restaurants through Equity Eats must meet the SEC's definition for an accredited investor, which is defined as someone who has an $200,000 income for the past two years or has a net worth of more than $1 million.
Moonesinghe said, "Eventually, this will be a place where entrepreneurs who have a great idea can post it to the site. There will be [an online guide] that walks them through the financials and how to put the concept together, then investors in the community can invest in that restaurant."
All investors will gain access to the restaurant's financial statements through the crowdfunding platform and will have the ability to provide feedback. However, Moonesinghe revealed that the entrepreneur retains control of the restaurant's menu, ambiance, and other creative elements. Each establishment can have as many as 100 investors.
Have a crowdfunding offering you'd like to share? Submit an offering for consideration using our Submit a Tip form and we may share it on our site!