Reddit, the online community and self-dubbed "front of page the Internet," announced a new crowdfunding platform, known as Redditmade, on Wednesday morning (October 29th).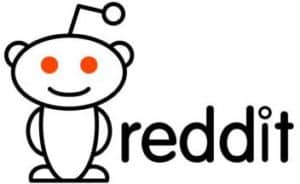 According its recent post, Redditmade is described as a new place to turn the best designs and products by the community into reality. Reddit stated, "Redditmade gives you the flexibility to create almost anything you want, easily raise money, and support causes you care about. It's also a great way for others to find awesome new products they'll love and support other redactors while knowing their information and money will always be secure."
Sharing why they choose to create Redditmade, Reddit noted, "One of the biggest reasons we created Redditmade was to allow 'subreddits' an easy way to create official subreddit mercy for their communities. Whatever you want to make, we'll connect you to our network of quality sourcing partners for a variety of products and walk you through every step of the process so your community can celebrate your connection and show off your pride without all the work."
Also explaining how the subreddits get their funding, the website wrote, "Official subreddit campaigns are distinguished on redditmade as featured campaigns, and they can also receive complimentary ads on reddit for the subreddit they are associated with. These ads are a bonus provided if there are impressions available, but the number of views they get may vary, and we can't guarantee they will be shown at all if a subreddit's ad space has already been sold. These ads will be automatically generated by our system, so there is no additional work for you to do.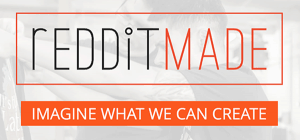 "We also allow individuals to create campaigns, and someone in your community may create a product they would like to connect to your subreddit. If this happens, we'll send you a mod mail asking you to endorse this product as an official subreddit campaign if you think it accurately represents your community."
In regards to users choosing their causes and how they safely collect funds, Reddit added, "You can choose to donate the profits of your product to any organization, charity, event, or individual so you can raise money for the causes that matter most to your community. (You can also sell them at cost so you don't have to worry about who receives the profits of the campaign.) We make it easy for everyone to pledge their payment, providing a secure way to raise funds and keep people accountable without charging anyone until the campaign reaches its goal and we start production."