The Crowdfund Intermediary Regulatory Advocates (CFIRA) will hold its Second Annual Regulatory and Advocacy Summit in Washington, D.C., on Friday, November 21 from 8:00 AM – 1:00 PM at the Hart Building on Capital Hill.
Attendees will network with fellow crowdfunding advocates, members of Congress, policymakers and industry thought leaders. The event's half-day agenda will include a keynote address and span three core panels:
Post-Election Review of Outcomes and How it Could Affect Regulations
Crowdfinance Data
Title III and Title IV Regulatory and Industry Updates
Chairman of CFIRA, Chris Tyrrell, stated,"It's been two and a half years since the JOBS Act was passed, so crowdfunding advocates are ready to deliberate on how to build a sustainable capital market for emerging companies.Crowdfunding is a booming industry globally, and with talk of Title III for unaccredited investors being implemented shortly, we're excited to discuss new industry opportunities at CFIRA's Second Annual Regulatory Summit."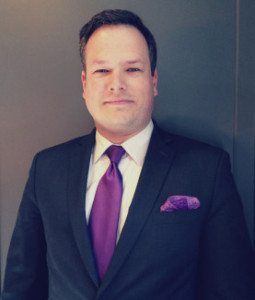 Some of the confirmed panelists include Sam Guzik of Guzik & Associates, Ryan Feit, Founder of SeedInvest, D.J. Paul, CSO of Propellr, and Chris Tyrrell, Founder of OfferBoard. Admission to the event will be free to the public; please register for the event via EventBrite and receive a 15 percent discount when signing up for your CFIRA membership. Attendees are also encouraged to become CFIRA members at the event.
"Despite global growth, crowdfunding is really still in its infancy," added Tyrrell. "It's exciting that, as advocates, we all get to come together, mingling with people who make the big decisions in the space, to talk about what we can do to advance finalizing the rules and developing a robust and sustainable industry."
Crowdfund Intermediary Regulatory Advocates, or CFIRA, was established following the signing of the "Jumpstart Our Business Startups" (JOBS) Act. CFIRA is an organization formed by the crowdfunding industry's leading platforms and experts. The group will work with the Securities & Exchange Commission (SEC), the Financial Industry Regulatory Authority (FINRA) and other affected governmental and quasi-governmental entities to help establish industry standards and best practices.