In less than a day, Wayv Technologies raised £150,000 and hit its goal
on its Crowdcube equity crowdfunding campaign.  29 investors quickly grubstaked the company for the 10% equity offered.  According to the campaign, Wayv Technologies developed a small, lightweight and highly portable handheld microwave. Powered by a rechargeable battery fuel-cell, the unit also has inbuilt high-gain solar cells to recharge the battery on the go. This fully patented device has been designed for use by defense agencies, outdoor and adventure enthusiasts, the parenting market and even disaster relief.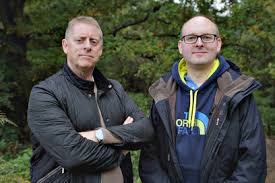 Paul Atherton, CEO of Wayv, draws from his background as an electromechanical engineer, serial entrepreneur and inventor to lead the Wayv core team along with Phil Stevens, COO of Wayv,  whose success in competitive B2B and B2C markets, and 20 years' experience in retail, manufacturing, logistics and professional service industries further gives Wayv a solid foundation from which to thrive and heat food from anywhere.