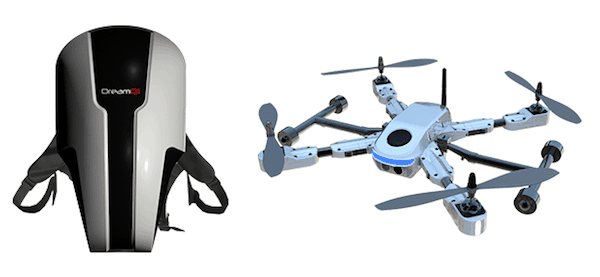 Thanks to the stunning success of its crowdfunding efforts, quadrupling the initial goal of $100,000 and raising over $450,000 in one month on crowdfunding giant, Indiegogo, Toronto-based DreamQii is pleased to announce that it is set to bring the PlexiDrone to market this upcoming spring.


The small, sophisticated and easy-to-use drone is operated by a smart phone or tablet and allows users to capture breathtaking aerial photography with unprecedented ease. The device is the first of its kind to be designed and manufactured in Canada. Leading camera retailer, Henry's, will also carry the Canadian-made drone. Shoppers can look for the PlexiDrone in stores and online next spring. Combined sales through crowd-funding and retail agreements exceed $1M USD.
A team of Canadian designers, engineers and entrepreneurs built the PlexiDrone with consumers in mind. The device snaps together in under a minute and requires no tools for set-up. The drone offers simplified multi-vantage-point swarm filming, GPS "follow me", advanced obstacle avoidance, and retractable landing gear that provides a 360-degree unobstructed field of view allowing users to easily produce professional level shots.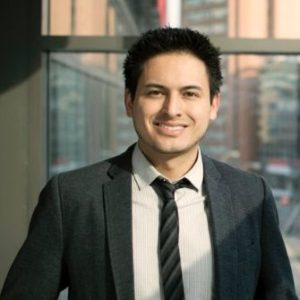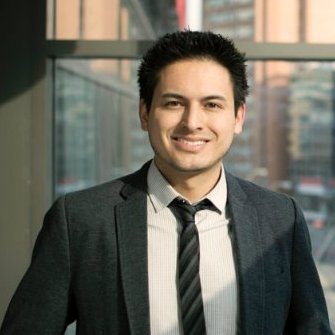 Co-founder and CEO of DreamQii, Klever Freire stated, "Since we launched our crowdfunding campaign, the response from our backers has been overwhelmingly positive and we are well ahead of our sales projections. We are truly grateful for the worldwide support from everyone who funded the campaign."
Relationships with Henry's and BublCam bring added strength to the PlexiDrone product line. These partnerships have allowed DreamQii to bring different perks throughout the crowdfunding campaign, offering both backers and prospective buyers many reasons to support the campaign.
"DreamQii's PlexiDrone camera platform meets the needs of our customers with features like GPS follow-me and a 360-degree unobstructed field of view," explained Mark Wolfson, Vice President of Sales at Henry's. "With its ease of use, extreme-portability and industrial design, PlexiDrone is a great product for film makers and photographers, which is why we will support it through all our retail stores, on-line, and through our flight schools."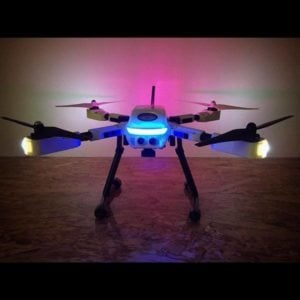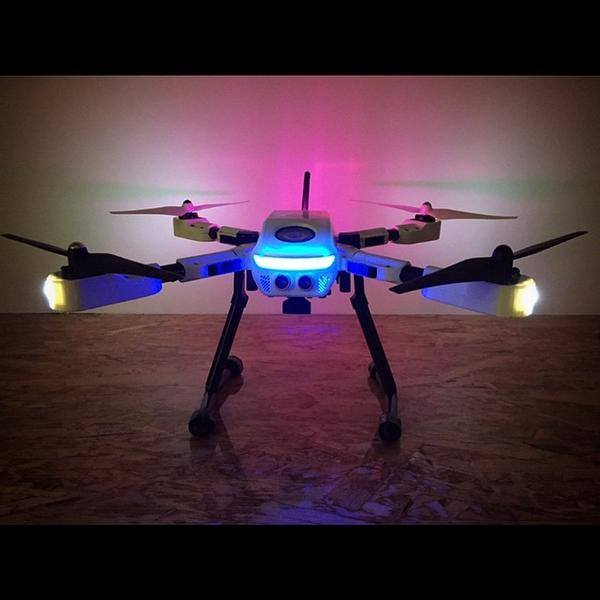 "We love the PlexiDrone. Bubl and DreamQii agree that portability and ease-of-use are design essentials," said Sean Ramsay, CEO of Bubl. "Together, we are transforming aerial photography, bringing an unobstructed 360-degree view to consumers."
"We could not be more thrilled for the DreamQii team. They are exemplary members of our startup community who have proven that they are market leaders, consistently delivering ahead of their business targets," said Valerie Fox, Executive Director at the Digital Media Zone at Ryerson University.
Beyond its strong technical specs, the PlexiDrone is also fun to use. This social robot offers customizable voice prompts designed to engage, inform and entertain the user. Instead of watching for status indicators like blinking or color-coded LEDs, PlexiDrone talks to the user in its default upper-crust British accent and its voice can also be swapped out for a fully customized experience.
Have a crowdfunding offering you'd like to share? Submit an offering for consideration using our Submit a Tip form and we may share it on our site!