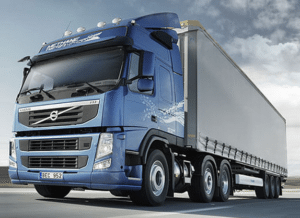 AutoChina International, a commercial financing company for China's transportation industry, has announced the launch of a new peer to peer (P2P) lending platform called K-Lend.  The news was revealed as part of a report regarding 3rd quarter results where AutoChina experienced a quarter over quarter growth of 7.6% in new leases.  AutoChina is a publicly listed company on the OTCBB (AUTCF).
K-Lend was preceded by K-Pay, a new digital payments platform that was developed to facilitate customer payments and for AutoChina to make credit advances to its customers.  K-Lend was announced earlier in 2014 and presently has over 2000 beta users.
The new P2P lending platform, K-Lend, is expected to provide short term working capital for small and medium size businesses in the  transportation industry.  Leveraging their existing customer user base, AutoChina users will be able to invest in or borrow from their peers. Expectations are for both K-Lend and K-Pay to be fully launched and nationwide prior to the end of 2014.
Chairman and CEO of AutoChina, Yong Hui Li, commented on the new platforms;
"We continue to operate a network of financing and service centers throughout China, and our ultimate goal continues to be to provide our customers with quality and efficient service. To this end, we are very excited about our new K-Pay and K-Lend products, and we will continue to explore ways in which we can better serve our customers going forward."

AutoChina has leased over 60,000 trucks since the company launched their service in 2008.  As of the end of the 3rd quarter AutoChina reported to have 20,932 vehicles.

Sponsored Links by DQ Promote