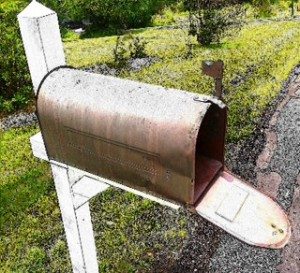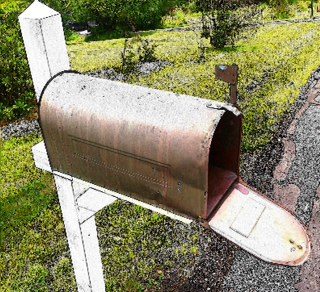 I have been known to consume a cocktail or two in my day. I must admit that a touch of bourbon is frequent sentry when I am working late at night.  So when I saw the crowdfunding page for Mantry "Craft Cocktails" I was more than intrigued.
Artisan food is all the rage. Mantry has carved out a unique niche for the foodie in us all. Mantry, based in Brooklyn, is a cool artisan food site that has been scouring the far corners of all 50 States for all types of incredible and edible creations.  Their Craft Cocktails box is the most recent edition and it is the perfect gift for this holiday season.   No longer do you have to swing by your local speakeasy for the best of the best.  Nor do you have to slave over exact ingredients for that perennial favorite Old Fashioned.  
Now you just combine high quality booze with Mantry Mixers.  I am in.  My only question is can I swap out the Spiced Gin & Tonic for more of the Bourbon Barrel Aged Old Fashioned?  Crowdfunding now on Kickstarter and well past its $5000.00 goal. Back this campaign now and delivery is scheduled for this coming December.
I love design.  The combination of functionality and elegant design gets me everytime.  The Archt On Wireless Audio System is a perfect example.  A wireless speaker with super sleek lines, subtle controls and exceptional 360 sound delivered by Archt patented approach.  Archt reminds me a bit
of my Mac Pro that sits on my desk as it is almost too pretty to house a computer.  Archt's speaker looks like it should be featured at the MOMA but your are fortunate enough to be able to back this project on Kickstarter and enjoy their combination of art and sound.  Archt promises "room shredding sound" with its "omni directional speaker".  The "super early bird" rewards were quickly scooped up.  The "early bird" option still has availability. The speaker is expected to retail for $500 after the campaign.  Today you can reserve one for $349 – delivered to your home next February.  Crowdfunding now on Kickstarter and killing it.
I used to think Fugu was a type of dangerous sushi made from a highly toxic fish but today I discovered I was incorrect.  Fugu is the next big thing in luggage.  I promise. Watch the pitch video below and you will agree.
I spend a ton of time traveling and I pack a mean light bag.  I figure if I cannot get it in my trusty roll on – its just not worth bringing. But honestly when days stretch to weeks I wish I had more space.  Fugu has solved this riddle by creating a single suitcase that accommodate all situations.
Weekend roll on?  No problem.  Weeklong sojourn? We have your covered. Fugu is an expandable bag with inflatable, shock absorbent side walls.  It switches from roll on to trunk size in a matter of minutes.  Even better it can double as a desk on the go.  Fugu also incorporates shelves so no need to unpack once you hit your final destination.
Crowdfunding on Kickstarter, all the early bird packages have been claimed.  A Fugu suitcase will set you back $245 – a reasonable price when you get a 3 -1 "Mary Poppins" type luggage (available in a rainbow of colors).  Fugu easily blasted past their $50,000 goal in just the very first few days.
Four high quality and dead-simple artisan cocktail mixers in a signature wood crate. 100% made in the USA!
Craft cocktails, delivered to you door.
Discover – We scour America so you don't have to. We've spent 2 years searching for the top artisan makers in America.
Top Shelf Taste – No more mixing 2 Liter bottles of Schweppes with your gin. Better ingredients, better drinks.
Make Masterful Cocktails – Each crate comes with simple, no BS recipes. From bourbon barrel aged old-fashioneds to bacon bloody Mary's, even off-duty bartenders will approve.
Support American Made – Each product is handmade in America in small batches. Everything right down to the crate is 100% made in the USA.
An audiophile quality, omnidirectional wireless speaker that adapts to its environment, delivering consistent sound – wherever you are!
ARCHT One is an audio system born from the dream of delivering a simplistic, elegant, yet powerful audio solution.
Before the ARCHT One, listeners in search of the optimal home audio experience were limited to the location where speakers were placed, often leading them to be tethered to very specific spots in a room. In many cases, the result is a rigid, inconsistent audio experience. Today, we see consumers demanding more from their music as freedom of movement and design have become increasingly important. We built the ARCHT One to achieve that.
The FUGU LUGGAGE suitcase finally gives us a real choice when we travel! It can expand from carry-on to check-in and do so much more!
The advanced technology of today makes nearly every aspect of day-to-day life simpler and easier. However, despite these advances, there is one heavily used product that has not significantly progressed in decades: the suitcase.
Having decided that the time has come to rethink the traditional suitcase, we have developed FUGU LUGGAGE – an innovative lifestyle product that adjusts to meet the needs of the modern traveler!
Have a crowdfunding offering you'd like to share? Submit an offering for consideration using our Submit a Tip form and we may share it on our site!