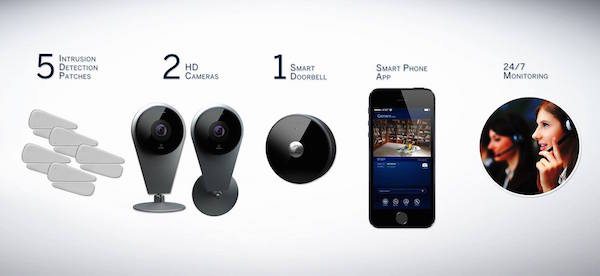 Last month, Clearwater, Florida startup, Sandbox, Inc., launched a crowdfunding campaign on Indiegogo for its advanced, fully-featured, all-wireless security system that is designed specifically for families. Not only has the project already raised $148,904 thanks to 515 backers, it has already signed up over 200 families in 15 countries.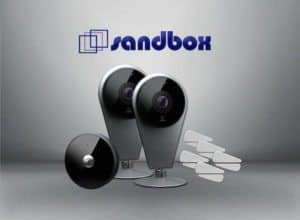 Home security products have traditionally included old-fashioned door and window intrusion devices, touch pads, frosted-glass motion sensors, sirens and expensive monitoring services. They come with cumbersome paperwork, high upfront costs, disruptive installation procedures, and punitive 3-5 year contracts. At over $40/month for the most basic and limited-feature service, families pay $500 per year, or $1,500-$2,500 over the contract period. Adding video can significantly increase the paperwork, upfront costs, and installation process and double the monthly fees. SandboxHome redefines all of this.
The SandboxHome is an all-wireless product that a family can install in 15 minutes. It is considerably more complete and full-featured than other options available today, and includes:
Compact wireless intrusion detection sensors for doors and window
Intelligent wireless HD security cameras
Unique smart wireless doorbell/HD cameras
Unlimited apps for iOS, Android & Windows phones – so that every family member is instantly alerted when a situation has developed, or is still developing, in their home
Optional 24/7 professional monitoring of the alerts from a family's SandboxHome system, for $5/month, with no contracts, set-up fees, paperwork or installation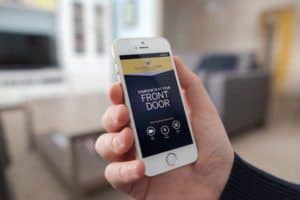 Whenever motion or intrusion is sensed by SandboxHome, customers instantly receive text, sound, photo and video alerts on their smartphones, tablets, or computers. Compact wireless intrusion sensors guard the home's doors and windows. Wireless HD security cameras can be easily set up in any room, and moved at will. And SandboxHome's signature wireless smart doorbell allows users to hear the chime, see and interact with whoever is at the door.
Users have instant access to camera and smart doorbell video, audio and sensor data from anywhere in the world using SandboxHome's iOS, Android and Windows apps. It includes a plethora of smart features including the ability for users to set up motion thresholds, so their sensors don't go off whenever a pet moves across the room. SandboxHome is configurable to a family's unique requirements. It includes tools for users to store motion-activated video and sound clips on their computers or cloud storage accounts.
SandboxHome has advanced computing, WiFi, networking, video and audio encoding, motion sensing, battery, encryption and related technologies packed into a compact device. Sandbox's founder, Mike Reddy said, "Families want and need basic, affordable security in their homes. They want to be alerted instantly to what's happening wherever they may be and whatever they may be doing. At work, in the car, at a restaurant or even out of town. And video is a must-have for a family security solution to be effective and actionable. SandboxHome provides all of these."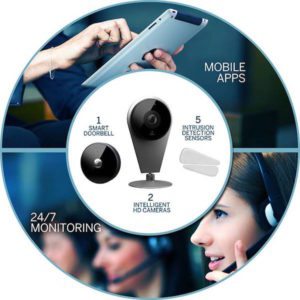 Reddy continued, "Perhaps the SandboxHome's most compelling aspect is its price. At a planned retail price of $499, and discounted by up to 40% for advance orders during our launch campaign on Indiegogo, this is truly a family security product. When you compare the complete $375 SandboxHome family security solution to traditional services that provide way less and cost way more, or to standalone security cameras such as the Dropcam which cost $200 each, you can see why SandboxHome is so appealing."

With SandboxHome, the family owns the attractive system and has no further monthly fees. If the family chooses to sign up for 24/7 professional monitoring, the fee for that optional service is $5 per month, with no contracts, paperwork or long term commitments.

Sandbox is currently taking pre-orders on Indiegogo for delivery of the SandboxHome in March 2015. The prices for advance orders placed during SandboxHome's introductory launch are at discounts of up to 50% from the retail prices at which the products are expected to be available on Amazon and in specialty electronics and home improvement stores worldwide after March.

Have a crowdfunding offering you'd like to share? Submit an offering for consideration using our Submit a Tip form and we may share it on our site!

Sponsored Links by DQ Promote