Venovate, an online platform for alternative investing, has stated the listing of several new private placement opportunities on its platform now represent more than $1B in investment potential from leading issuers across venture capital, private equity, residential and commercial real estate, and direct investments in private companies. Venovate also reports a "healthy pipeline" of opportunities which it expects to make available to accredited investors in the coming weeks.
Venovate Marketplace facilitates the capital raise of both Rule 506(b) and 506(c) taking advantage of Title II of the JOBS Act. Venovate states it has worked closely with a top securities law firm to design systems and processes that support compliance with both SEC rules. Among Venovate Marketplace's recent 506(c) listings, allowing general solicitation to accredited investors, are Bitreserve, 500 Startups, and 9+.
According to the report, Bitreserve is a new financial system that makes using digital money secure, seamless and free. Founded by Halsey Minor in 2013, Bitreserve is headquartered in Charleston, SC with offices in Braga, Shanghai and San Francisco. Raising funds on Venovate is spurred from the company's belief that financing should be an accessible and egalitarian process. Funds raised from qualified investors on Venovate will be part of Bitreserve's $5-10M Series B financing and proceeds from the round will be allocated to hiring and international expansion efforts.
500 Startups is an active seed investor taking tech companies through both startup accelerator programs and seed-stage investment programs. 500 Startups was founded by PayPal and Google alumni.  500 Startups is looking to raise $100M in capital on Venovate Marketplace through its 500 Startups Fund III, with $38M already committed as of November 1st, 2014.
9+ is a startup incubator based in Menlo Park, CA, offering seed funding and hands-on mentoring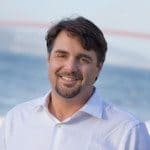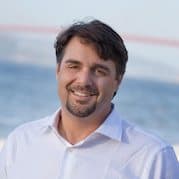 to startups across all areas of company development. 9+ is currently looking to raise $2-3M in capital on Venovate Marketplace for its incubations in areas like big data, P2P marketplaces, wearable technology, and connected home devices, with $918K already committed as of November 1st as well.
"The quick growth we're seeing in terms of solid, institutional-grade investment opportunities on our platform is evidence of how much quality deal flow is out there and the sheer variety of opportunities available to accredited investors," said Venovate CEO Michael Raneri. "By reducing the barriers that have long kept qualified issuers and investors from finding one another, we've created a pathway that was essentially waiting to be traveled. That's why we're seeing such fast adoption."

"Venovate has dramatically reduced the friction that was once involved in private securities placement and has made it both a safe and manageable process," said Dave McClure of 500 Startups. "We're excited to be on the platform and to be interacting with investors in this far more efficient, yet still private and secure way."
Sponsored Links by DQ Promote