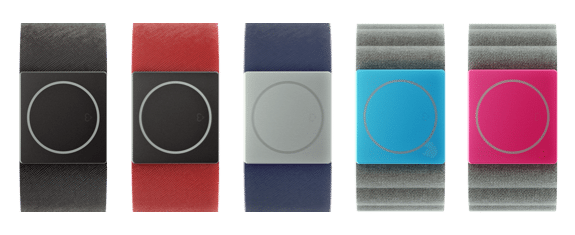 On Tuesday (November 18th), Empatica, Inc., an affective computing startup focused on human data analytics,  launched a crowdfunding campaign on Indiegogo to develop its first ever consumer offering, The Embrace. The device is an all-in-one watch and medical-quality wearable device, is designed for people seeking to improve their lifestyles by monitoring their daily behavior – from quantified selfers to those living with neurological diseases. In addition, the company has partnered with the Epilepsy Foundation on the campaign, to raise awareness of the disease and help those living with epilepsy by donating Embrace wearables.

The Embrace was designed by award-winning brand and product consultancy firm, Pearl Studios, to be comfortable and unobtrusive for long-term measurement of physiological signals in real-time (i.e. electrodermal activity, temperature). With medical quality sensors, the wearable leverages Empatica's patented core technology used for clinical research in more than 135 world-renowned hospitals, universities and corporations including Boston Children's Hospital, Stanford, MIT, Yale, NYU, NASA, Microsoft Research and Intel.
The Embrace sends data wirelessly to users' cell phones and can run multiple software apps in real-time – including a diary with customized insights on the users' daily activity; and an event detector for users with epilepsy to detect patterns likely to be seizures and send alerts to selected caregivers. Empatica has future plans to develop an API, for users with other chronic medical conditions that can benefit from the same data.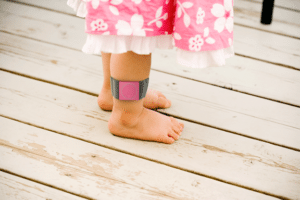 President and CEO of the Epilepsy Foundation, Philip M. Gattone, stated,"The Epilepsy Foundation is very pleased that the Embrace was a finalist in our 2013 Shark Tank competition, and that it – out of submissions from all over the world – won our People's Choice award. We are now excited to partner with Empatica on the world's largest crowdfunding platform to help raise awareness of epilepsy – a condition affecting more than 65 million people worldwide. The Embrace helps detect the onset of seizures and will potentially save the lives of those at risk for Sudden Unexpected Death in Epilepsy (SUDEP)."
Chief scientist at Empatica and professor at Massachusetts Institute of Technology (MIT),  Rosalind Picard, noted, "We created the original version of this sensor at MIT to measure a key component of stress, and never expected it would have such important medical implications for epilepsy," said Rosalind Picard, chief scientist at Empatica and professor at Massachusetts Institute of Technology (MIT). "Empatica has been able to achieve what we at MIT have worked on for more than seven years to create – the highest quality sensor in a form that is beautiful, comfortable and useful for anyone who wears it. Now everyone can get valuable insights with the Embrace, and for some people, those insights may be life-saving."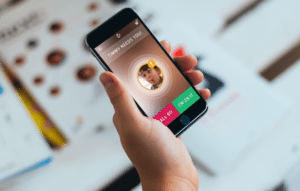 Empatica will run the Indiegogo crowdfunding campaign from November 19, 2014 until December 23, 2014 to reach its $100,000 goal. Contributors can receive the Embrace at an early-bird discount of $169. Following its vision of providing everyone access to technology, with the same quality and design that researchers and scientists receive, Empatica worked with private donors to match the contributions from Indiegogo donors. It is thus promoting a "buy one, give one" program. For every backer that gets Embrace as a perk, one device will be donated to a child with epilepsy in need, distributed by the Epilepsy Foundation.
Some additional perks include:
Quantified Self Package: Receive exclusive early-access to the Embrace API.
VIP Technology Package: Receive an exclusive tour of Massachusetts Institute of Technology's (MIT) Media Lab, led by Empatica's cofounder, chief scientist and MIT professor, Dr. Rosalind Picard. Afterwards, enjoy a nice dinner in Boston, hosted by the company's cofounders.
Company Wellness Package: Receive 100 Embrace wearables to sponsor your employees' health awareness. Employees can monitor their sleep, stress and activity with the same technology that the world's top researchers use.
"Why should patients with chronic conditions have to sacrifice quality for design, and vise versa, when using products to track their health?" asked Matteo Lai, Cofounder and CEO of Empatica. "With a strong belief that they deserve better, we sought out to create Embrace – the first wearable that marries world-class design with scientific-quality data."

______________________________________________________________

Have a crowdfunding offering you'd like to share? Submit an offering for consideration using our Submit a Tip form and we may share it on our site!

Sponsored Links by DQ Promote