According to its mission, Crowdfooding, an equity-based commercial platform that connects food entrepreneurs with investors,  aims to leverage the disruptive power of the Internet to make early-stage investing for the investor and fundraising for food and beverage startups more easily and immediately accessible. Crowdfooding's investment match-making service helps startups to raise the capital needed to develop their businesses, enabling investors to make investments in the best and brightest food and beverage startups world-wide.
The platform curates investors and startup investments with its investors listing tool to help entrepreneurs scout investors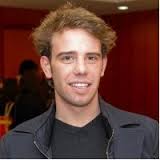 for their next venture.  Featured color-coded campaign categories on the user-friendly platform include Food& Beverage, Specialty Food, Organic Food, Wine & Spirits, Coffee & Tea, Food & Tech, Food Delivery, Groceries, E-marketplace and Ag-Tech.  Crowdfooding's fee structure is its managing fee of 2-5% to investors.
I caught up with Alessio D'Antino, Crowdfooding CEO, to learn more details about the new food-focused investor discovery platform.  Our interview follows:
Erin: What led to the genesis of the aptly named Crowdfooding culinary crowdfunding platform?
Alessio: We believe there is an untapped demand for food-related startups that can have a crowdfunding (equity-based) opportunity.
Erin: What is your investors listing tool?
Alessio: Our investors listing tool simply captures the most active investors in the F&B sector and all the food-related investments completed, aggregating public information from the primary angel investing platforms API's. Nevertheless we have started curating the deal flow of food startups companies of some of those investors based on their areas of investment expertise.
Erin: Who has Crowdfooding targeted as its core entrepreneurs for its launch?
Alessio: Seed investment companies looking for a crowdfunding opportunity from professional investors. Any startup company with food as a core business, from physical food and beverage to companies that combine food and tech logy (Agtech included).
Erin: Please describe Crowdfooding's platform and services.
Alessio: We are developing an investors' discovery platform that allows entrepreneurs to identify and engage with the most relevant investors for their venture by integrating our investor listing tool, connecting the different parties and constantly expanding our database with new investors. We'll connect food entrepreneurs and investors based on their best funding match throughout their fundraising rounds.
Erin: Please describe your team and its experience.  
Alessio: The team is composed of two business people, one web developer and one web designer who work in San Francisco and Italy. We combine our expertise in international management consulting, marketing and startup financing with software engineering and web development with the goal of facilitating tomorrow's food innovations in the F&B sector.

Stefano Contiero – Web designer:  Web developer by profession and designer by passion. Expertise web development and new technologies.

Alessio Zanut – Web Developer: Web developer and IT entrepreneur, specialized in Cloud Computing and NoSql.

Joao Adams Vieira – Foodancial Advisor & COO: Management consultant and entrepreneur with experience in world leading consumer business companies and consulting firms.

Alessio D'Antino – Bizoodie & CEO: Marketing professional at top-international beverage company and business developer for startup companies.
Erin: Where does Crowdfooding see itself in the next year? In three years? Ten years?
Alessio: AngelList for food-related companies. A revenue-generating company within the first year with a fast growing number of transactions happening each year. An M&A consulting firm for food companies (3years). Too far too say.
Erin: Finally, what is your view on the Jobs Act, I, II, III & IV?
Alessio: I think the Jobs Act has built the foundation for the global regulation in the field of the equity-base crowdfunding and public solicitation for private companies. We're are looking at the evolution of the regulation but we do believe that soon enough will allow every individual to invest in startup companies.
_________________________________________________________________


Have a crowdfunding offering you'd like to share? Submit an offering for consideration using our Submit a Tip form and we may share it on our site!

Sponsored