Capital Services Group, Inc. announced on Thursday (November 20th) that it has entered into a strategic alliance with FundAmerica Securities, LLC., whereby EquityRound.com, Capital Services Group's online marketplace for companies raising capital under Rule 506(c) will refer interested, qualified accredited investors to FundAmerica to provide sales and transaction related services relating to offerings posted on EquityRound.com.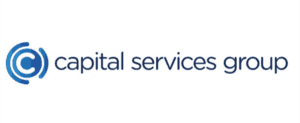 Founder and CEO of Capital Services Group, Thomas Carter, stated, "We are pleased to have established this relationship with FundAmerica. Its management team has substantial experience in the financial services industry, as well as having held positions at the Financial Industry Regulatory Authority (FINRA) which underscores our commitment to building a truly best-in-class Rule 506(c) marketing platform."
"We are excited to partner with Capital Services Group," Jonathan Self, FundAmerica's FinOp and COO, explained. "As one of the leading platforms in the country they are doing exciting things as they assist businesses in getting the funding they need to succeed and create new jobs."
FundAmerica Securities LLC provides organizations with securities back-office and compliance services as they raise capital via the Rule 506(c) exemption of Regulation D of the Securities Act of 1933. The company's related business, FundAmerica Technologies provides critical technology services to portals and issuers who are engaging in technology-driven fundraising by selling equity and debt securities to investors pursuant to 506(b), 506(c) (aka Title II of the Jobs Act) and, once rules are approved, 4(a)(6) (aka Title III of the JOBS Act) offerings.
Based in San Diego, California, Capital Services Group provides emerging growth companies with resources and support to more efficiently access growth capital and investor support, including investment packaging, direct public offering, shareholder communications. Capital Services Group owns and operates Equity Round.com an online investor website for emerging growth companies to market their offerings under Rule 506(c). In addition, Capital Services Group has recently formed Cap Value, Inc., a merchant bank formed for the purpose of providing strategic advisory services and direct investment into select clients.