Today, PALMco, a family owned and operated energy supply company, announced a recommitment to funding environmental science projects in partnership with DonorsChoose.org, a non-profit crowdfunding platform where teachers can request classroom resources. As part of the DonorsChoose.org "Double Your Impact" initiative, PALMco will fund 50% of qualified projects' cost for classes in Connecticut, Illinois, Maryland, Massachusetts, New Jersey, Ohio, and Pennsylvania, until the donation goal of $25,000 is met by individual donors.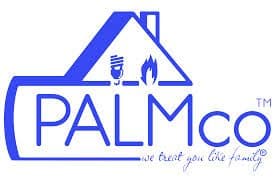 "At PALMco, we believe that every community deserves thriving education systems that can lead to the advancement and betterment of our children," President of PALMco, Robert Palmese, explained. "As both a father and small business owner, I feel deeply invested in families in each community that we work within. We are proud to continue collaborating with DonorsChoose.org to help every child receive a dynamic learning experience, and thank DonorsChoose.org for offering a valuable way to directly impact the advancement of environmental science and energy conservation curriculums."
Founder and CEO of DonorChoose.org, Charles Best, noted,"Support from PALMco will help ensure that the most in-need classrooms have access to a quality education in environmental science. We're very excited to work with PALMco to equip our nation's future scientists and innovators with the best education possible."
PALMco's "Double Your Impact" offer will apply to environmental science projects with a total cost of $800 or less from schools in underserved communities in the seven states in which PALMco operates. Once qualifying projects are half funded by individual donors, PALMco's campaign will fund the remaining half of the project. April 2014's partnership with DonorsChoose.org reached over 7,500 students through 95 fully funded projects, and PALMco hopes to reach more classrooms through this renewed commitment.
This partnership is a continued initiative in "PALMco Cares," a larger effort to give back to the communities in which PALMco operates. Launched in December 2013, PALMco Cares' inaugural campaign donates $1 per month for each participating gas and/or electric account to the American Childhood Cancer Organization (ACCO). In January 2014, PALMco announced that they had surpassed the initial goal of $10,000 but are continuing to offer the opportunity for customers to opt into donating to ACCO.