City of Louisville & Kiva.org Partner On Crowdfunded Zero Percent Interest Loans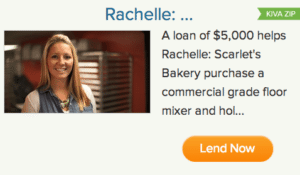 Kiva has announced the next city to leverage their platform to help fund entrepreneurship.  Kiva City Louisville, an initiative that brings crowdfunded micro-loans to small business owners and aspiring entrepreneurs in the Louisville area, is now aiding small businesses.
Through Kiva City Louisville anyone can support small business growth and local job creation by visiting the site and choosing an entrepreneur. Small business loans crowdfunded through Kiva City Louisville are offered at 0% interest, with no fees. Loans sizes are available up to $5,000 with larger loans available for those who have successfully repaid previous Kiva loans.
The Louisville initiative is spearheaded by Kiva Zip, a  U.S.-focused platform that brings crowdfunded microloans to small business owners and aspiring entrepreneurs across the nation. Kiva is a nonprofit with a global community of 1.2 million lenders, who have lent $625 million in microloans to nearly 1.5 million people in 80 countries.
As of today very dollar lent to an entrepreneur will be matched up to a total of $85,000, thanks to the generosity of several area groups.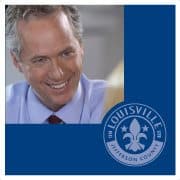 In partnership with Louisville Mayor Greg Fischer's Office of Civic Innovation the initiative is intended to increase financing for and bring awareness to the importance of small businesses in Louisville.
"There are many passionate and driven individuals with a vision to create a powerful business that gives back to the Louisville community. Some of these are individuals who need a little bit of money to get something going, that's where Kiva Zip comes in. Kiva Zip not only strengthens and grows Louisville's economy, it also empowers and brings the community closer," said Louisville Mayor Greg Fischer.
Crowdfunded loans seek to fill a lending gap faced by entrepreneurs with credit histories that are too short or imperfect or whose businesses are too young, too small or too innovative to receive loans from traditional lenders. Kiva states, when small businesses succeed we all succeed. Kiva notes that small businesses create two-thirds of new jobs and if one in three small businesses could hire one more person, the U.S. would be at full employment.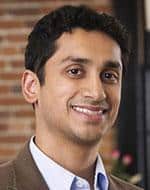 "At its core, Kiva Zip is about community. A community of lenders and small businesses that are a vehicle for economic opportunity. The Louisville businesses that we celebrate today are those that are giving back to their communities, creating local jobs, and building a cycle of growth. Behind each of these businesses are dozens of individuals who–as lenders on Kiva–exemplify that spirit of community. Together they are transforming the neighborhoods of Louisville," said Premal Shah, Kiva's co-founder and President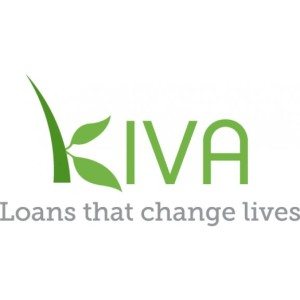 Kiva City Louisville, through the Kiva Zip platform, has already brought crowdfunded loans to 16 entrepreneurs in the Louisville region that helped start or expand their businesses. More than 3,000 individuals in more than 10 countries have provided a loan to these entrepreneurs.
Kiva has launched similar crowdfunding initiatives in Detroit; New Orleans; Los Angeles; Washington D.C.; Newark, NJ; Richmond, VA; Little Rock, Ark; and several other cities.