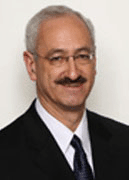 On November 18th the Board of the Crowdfunding Professional Association (CfPA) announced the departure of longtime President Charles Sidman. In a widely circulated email to CfPA members, CfPA Secretary Scott McIntyre stated,
"The CfPA has had a momentous year building out the organization and raising awareness and participation in our new industry. We also want to take this opportunity to announce a change of leadership in the departure of CfPA President, Charles Sidman, effective immediately …The Board has elected director Thell Woods to serve as Interim President of the CfPA while the organization conducts a thorough search for permanent replacement[s]".
Contacted for comment on the sudden shift in leadership, a CfPA Board representatives stated;
"The Crowdfunding Professional Association board of directors made a unanimous decision to terminate Charles Sidman from his role as president, reaffirming our commitment to remaining a cooperative, equitable and positive catalyst in the fast growing and purposeful Crowdfunding industry. Dr. Sidman subsequently resigned from the board and agreed to work diligently with Interim President Thell Woods during the transition. The CfPA appreciates Dr. Sidman's intentions and looks forward to his timely compliance during an important stage in our industry's growth. The CfPA wishes him all the best as he ventures forward."
Sidman had communicated that fission at the board level had become inevitable and stated his "personal unwillingness to continue serving the radically different views & standards of professionalism & integrity held by different members of the board as compared to my [his] own".
Sidman continued;
"The next phase of my participation in the Crowdfunding ecosystem will focus on helping Main Street investors and entrepreneurs learn about and make financially successful investments and fundraises, independent of the "guidance" by and benefits to the industry's service providers and intermediaries".
DJ Paul, CFIRA co-Chair and Chief Strategy Officer of Propellr commented on the need for the crowdfunding industry to remain cohesive in its advocacy;
"we eagerly look forward to working with our colleagues and the new leadership at CfPA on our common goals of creating and supporting a robust and sustainable Crowdfunding industry"
The CfPA was founded shortly following the signing of the JOBS Act in 2012.  The JOBS Act legalized various forms of investment crowdfunding.  The stated objective of CfPA is the dedication "to representing the Crowdfunding industry and supporting the Securities and Exchange Commission (SEC) and Financial Industry Regulatory Authority (FINRA) during the rule making period while providing the industry with education, a professional network and the tools necessary to cultivate and balance a healthy ecosystem that will accelerate capital formation and ensure investor protection whenever possible".
Sidman, a long time advocate of entrepreneurism and small business, holds a PhD. from Harvard University in Immunology and is an active angel investor.