Kimbia, the single-day crowdfunding event platform for nonprofit organizations, has released their Who Gives to Crowdfunding Events? infographic. The infographic includes donor demographics from Give Local America, which has been dubbed the largest crowdfunding event to date, during which over 300,000 donors gave $53.7 million to more than 7,700 nonprofits.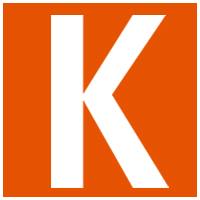 The industry-first statistics bust many common myths about crowdfunding donors and the strategic value of crowdfunding events. The data proves that crowdfunding donors span all age groups, and that the majority of donors have high net worth, are generous, highly educated, and use multiple channels –making them the ideal donor.
Nonprofit organizations in all sectors have experienced unprecedented crowdfunding success. This year to date, Kimbia-powered crowdfunding events have funded over 19,000 higher education institutions, small to medium-sized nonprofits, and individual chapters of large nonprofits (e.g. Salvation Army, United Way and American Red Cross).
Pioneering organizations have multiple years of success; for example, Columbia University recently hosted its third event, raising over $11 million, and both Communities Foundation of Texas and GiveMN recently completed their sixth annual events, raising over $26 and $18 million respectively.
For organizations still weighing the pros and cons of crowdfunding from a strategic, Return on Investment (ROI), and promotional planning perspective, the data in this infographic answers key questions including, but not limited to:
Age group: Crowdfunding provides high campaign ROI, because it engages all age groups at once, from those under 45 (28%) to help grow the donor base, to boomers the emerging dominant force in giving (46%), to seniors (25%) who may be inspired to make a bequest.
Average donation: For Give Local America (GLA), a first-time event, the average donation amount was $112. For 2014 crowdfunding events to date hosted on the Kimbia platform, the average donation is $222 and is much higher ($785) for higher education events.
Income and Net Worth: Some have questioned whether crowdfunding donors are potential major donors. The data shows that 62% of GLA donors have a net worth of $250,000 or higher.
Multi-channel tendency: Donors who give to and share a nonprofit's mission across multiple channels have higher retention rates and the highest lifetime value. Given only 69% of actual online donors were identified as being likely online transactors, it's likely that crowdfunding events encourage online uptake.

CEO of Kimbia, Dan Gillett stated, "The numbers speak for themselves—crowdfunding events are proven to recruit and reactivate donors, inspire major donors, and significantly raise brand awareness. Because this new data proves that these events recruit thousands of ideal donors, it's one of many reasons venerable nonprofits and higher education institutions should add this type of campaign to their development and advancement plans."

Sponsored Links by DQ Promote