Four winners were announced today in the inaugural Crowd2Shelf Contest. Created by Fundable and sponsored by Staples, the Crowd2Shelf Contest drew thousands of startups across the country to compete for a chance to crowdfund their way to Staples' shelves.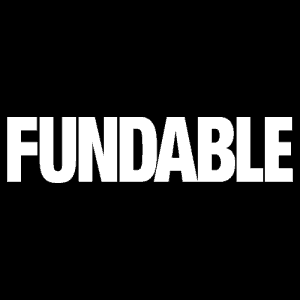 Contestants demonstrated demand for their innovative products by gathering votes as well as crowdfunding pledges, with nearly 70,000 votes cast during the contest period. A panel of innovation experts, including Fundable and Staples representatives, chose the winners based on the number of votes, success of crowdfunding campaigns, and each judge's own understanding of what it takes for a startup company to be successful in market.
According to Scott Young, contest judge and Senior Vice President of Product and Business Development at Staples, "We were incredibly impressed with the caliber of startup product companies that participated in the Crowd2Shelf Contest. While it was a difficult decision, the winners best represent Staples' mission of making more happen. Each winning team has created a unique product and is at the cutting edge of their industry."
Winning Contestants Include:
Crowd Favorite
EVA
Wilmington, DE
Remote-controlled recessed LED lighting
23,670 Votes
Pre-Sale Leader
EVA
Wilmington, DE
Remote-controlled recessed LED lighting
$140,505 Raised
Judges' Choice:
Plum
Austin, TX
Smartphone-controlled lighting
nHand
Tulsa, OK
Secure tablet holder
The Plug Radio
Hollywood, CA
Outlet-mounted bluetooth music player
EVA, an LED lighting company, won two categories by having both the most votes and most pre-sales of all contestants. Since the Crowd2Shelf Contest called for at least three first prize winners, the judges have selected 3 additional winners — Plum, nHand, and The Plug Radio — for the judges' choice category.
The winning companies will now have the incredible opportunity to present their products and future product ideas to the Staples store merchandising teams for the chance to sell their products in Staples stores and on Staples.com through the Staples Brands Group product line. Fundable CEO Wil Schroter affirms, "a great retail relationship with a world-class brand like Staples can turn an emerging startup into a household name. Staples shares our mission of empowering entrepreneurs to do great things, and we're thrilled to see these amazing companies getting their big break."