Earlier this year, Indiegogo announced the release of its free App for Apple's iPhone and iPod touch finally providing a mobile experience for Indiegogo users. During the unveiling, the global platform shared it would also have an App for Android users. Now, the crowdfunding giant announced it has kept its promise and has debuted the new App.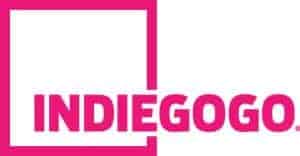 On Thursday (December 11th), the platform's team took to its blog and shared, "We're so happy to announce our Indiegogo App for Android, available today in the Google Play Store. The Indiegogo App for Android lets anyone discover new campaigns or keep tracks of their favorites – anytime, anywhere, on the go."
The app's description reads, "Whether you're interested in the latest wearable devices, new up-and-coming gadgets, or independent films, it's easier than ever to explore and support your favorite Indiegogo campaigns."
With the app, users can do the following:
Discover new campaigns through personalized recommendations
Follow your favorite campaigns
Explore campaign perks
Share specific campaigns with friends
Those interested in the app can access its information here.