This past summer, CrowdfundInsider shared the infamous story about West Games' Areal, which was considered one of Kickstarter's weirdest crowdfunding campaigns to date. Although project hit its $50,000 goal quickly, the global crowdfunding giant shut down its campaign before it could raise any more funds. Now, the Areal is back, renamed STALKER Apocalypse, and is looking to raise $600,000 through a platform called World Wide Funder.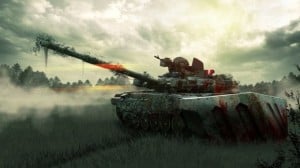 As previously reported, Areal depicts a future where civilization has fallen apart due to an unearthly material known as Metamorphite. This eventually spreads, corrupts and infects the whole world. The source of the Metamorphite comes from a meteor that impacted the Earth a long time ago and has been hidden underneath land that has had constant conflict and bloodshed.
While the project sounded like an exciting adventure game it struggled to reach its funding target. PC Games reported that the website had also been plagued by spam, trolling and accusations of malfeasance. West Games claimed that the studio was "under attack" by Russian "trolls" since it's a Ukrainian developer. The Areal team even took aim at Forbes magazine and VG247 after both media outlets reported that the campaign was falling apart.
Sharing what they think caused the platform to shut down the campaign, besides the whole letter from Vladimir Putin giving his seal of approval, the West Games crew wrote,"Our Kickstarter was suspended without any warning. As per Kickstarter's policy, we cannot contact them to find out why. Areal is a spiritual success to STALKER, in terms of our vision for it and in terms of the team that we have, which includes Alexey Sytyanov, the lead game designer and screenwriter for STALKER.
"From the very beginning, we showed that we have accomplished, and showed the atmosphere for what we want to accomplish. The fact is that there are a lot of companies that make their livelihood on STALKER, so when we showed up on the scene, they saw us a threat and did everything that they could to stop us.
"People also need to take into account that Ukrainians and Russians are in an information war right now, and as a Ukrainian developer, we were subject o constant hostility from Russian Kickstarter accounts (we even got death threats). There are over 16,000 comments on our Kickstarter, which is unprecedented for the amount of supports that we have and a lot of our comments are hate filled. Some sites, in light of this, chose to report based on sources from direct competitors or from the myriad of comments based on lies. Others chose a neutral ground, because of the confusing situation around us, and still others wrote positively about us. All in all, more than a 1,000 news results come up when you type in 'Areal Kickstarter' on Google.
"We are the creators of STALKER, and we know that we can make Areal even better than that series, because of advances in technology, gameplay mechanics, and story. We need your support to make that happen, so we have opened a website wherein we will continue to raise funds. We ask all supporters of Areal who read this, to please head over to our site and contribute there. PayPal is used for safe checkout, but you do not need an account to donate. Thank you for understanding."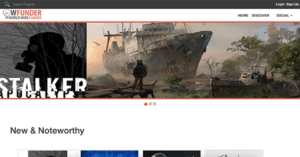 Apparently, West Games isn't looking to give its gaming dreams anytime soon. Forbes is back and has even revealed the World Wide Funder alone raised a red flag due to the fact that its domain has only been registered since September of this year.  The platform also has a lot Eastern European projects, just like West Games' new shady game (even though it says Las Vegas as its location?) Another red flag: the only project that is even being promoted on the platform is STALKER Apocalypse. Suspicious? Very, considering that the platform is made for all kinds of projects, not just one (although the top picture moves, you can see a beautiful outdoor picture and a doctor's stethoscope with no links or titles? Ok then).
Explaining the game and its recent changes West Games stated, "We were formerly developing a game called Areal, but after raising funds on our website and listening to our fans, we decided to re-focus our vision, and develop what is now STALKER Apocalypse (supposedly trademarked).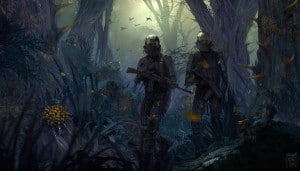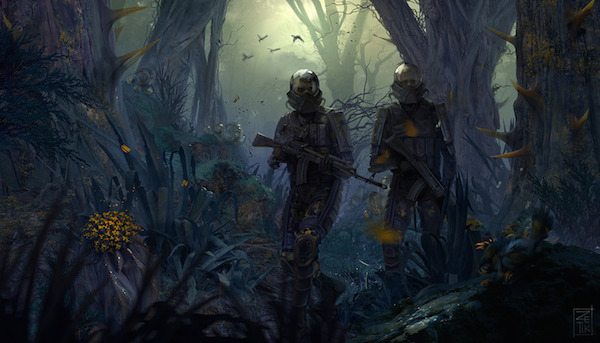 "STALKER Apocalypse features a unique story and plenty of familiar elements that will undoubtedly please our fans. There will be single player, multi player and split screen game modes. Stalker Apocalypse is being developed on Unreal Engine 4, and will be released on PC (Windows, Mac) and console (Xbox One, PS4) platforms.

Since its debut on the "new" platform, STALKER Apocalypse has already managed to raise $2421. For those looking for answers (hopefully truthful), the West Game team is offering a "Ask Me Anything" next Friday (December 19th). Those looking to question the project may ask the team now, but they will only be publicly viewable when the "Ask me Anything" starts. CEO and founder of West Games Eugene Kim will be answering the questions.

Have a crowdfunding offering you'd like to share? Submit an offering for consideration using our Submit a Tip form and we may share it on our site!

Sponsored Links by DQ Promote