Claims of Russian Interference and Death Threats as Campaign is Re-Launched on Areal web site.
Just a few days after Kickstarter pulled the plug on the bizarre crowdfunding campaign for West Games' Areal, the video gaming studio reveals even more drama has been involved in the situation.  The game, created by senior ex-S.T.A.L.K.E.R. developers,  features a massive and intricately detailed open world environment that is described as "varied and colorful, set in a post-apocalyptic world".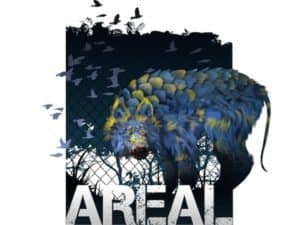 As previously reported, Kickstarter decided to suspend the campaign following a series of events that raised more than a few red flags about the project. After hitting its $50,000 goal earlier this week, the campaign was shutdown allegedly without warning.
At first the game struggled to reach its funding target. PC Games reported that the website had also been plagued by spam, trolling and accusations of malfeasance. West Games claimed that the studio was "under attack" by Russian "trolls" since it's a Ukrainian developer. The Areal team even took aim at Forbes magazine and VG247 after both media outlets reported that the campaign was falling apart.
As backers began to withdraw their contributions, a suspicious letter from Russian leader "Vladmir Putin" surfaced, noting that he supported the game. Although it was on the verge of failing over the weekend, somehow the campaign rallied and quickly raised $20,000. The amount contributed apparently raised a red flag, considering that some backers had decided to withdraw their contributions.
After being shut down by Kickstarter, the West Games team took to their Twitter account commenting on their banned campaign.  Soon after posting on Twitter the account was deleted.
According to its website, the Areal team stated, "Our Kickstarter was suspended without any warning. As per Kickstarter's policy, we cannot contact them to find out why. Areal is a spiritual success to STALKER, in terms of our vision for it and in terms of the team that we have, which includes Alexey Sytyanov, the lead game designer and screenwriter for STALKER."
They continued,
"From the very beginning, we showed that we have accomplished, and showed the atmosphere for what we want to accomplish. The fact is that there are a lot of companies that make their livelihood on STALKER, so when we showed up on the scene, they saw us a threat and did everything that they could to stop us."
Discussing other reasons why they believe there has been so much controversy surrounding the campaign, the team noted,
"People also need to take into account that Ukrainians and Russians are in an information war right now, and as a Ukrainian developer, we were subject o constant hostility from Russian Kickstarter accounts (we even got death threats). There are over 16,000 comments on our Kickstarter, which is unprecedented for the amount of supports that we have and a lot of our comments are hate filled. Some sites, in light of this, chose to report based on sources from direct competitors or from the myriad of comments based on lies. Others chose a neutral ground, because of the confusing situation around us, and still others wrote positively about us. All in all, more than a 1,000 news results come up when you type in 'Areal Kickstarter' on Google."
Also addressing the recent high donation amounts and the platform's decision to suspend the campaign, the team revealed,
"After Vice news wrote an article about us, people started contributing every minute, but Kickstarter was afraid of the controversy surrounding our project, so they suspended funding. We set our base goal at $50k; even with 2 days left, we raised more than $64,000, and our competitors were doing everything that they could to stop that. Kickstarter is a business, and that was their decision. We were not warned, we do not have a say in the matter, we cannot notify our backers, we cannot message our backers, and we can't post updates anymore. That is how Kickstarter chose to act."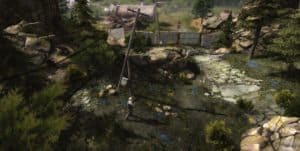 In conclusion, the team wrote,
"We are the creators of STALKER, and we know that we can make Areal even better than that series, because of advances in technology, gameplay mechanics, and story. We need your support to make that happen, so we have opened a website wherein we will continue to raise funds. We ask all supporters of Areal who read this, to please head over to our site and contribute there. PayPal is used for safe checkout, but you do not need an account to donate. Thank you for understanding."
The self-crowdfunding goal on the Areal site is for the same $50,000 amount as the Kickstarter project that was banned. As of last glance, Areal has already raised over $11,000.
Have a crowdfunding offering you'd like to share? Submit an offering for consideration using our Submit a Tip form and we may share it on our site!