Insikt has Raised $100 Million to Date plus $70 Million Credit Facility.
Insikt (pronounced "in-seekt"), described as a  Lending as a Service (LaaS) company, has now raised  over $100 million having just closed a Series B led by Revolution Ventures. The company has also secured more than $70 million in credit facilities from Atalaya Capital Management, Capital One, Northeast Bank, and Silicon Valley Bank.
Founded in 2012 by Progreso Financiero founder James Gutierrez, Insikt is a white label loan origination and investing platform that enables any brand to lend to its customers and any accredited investor to invest in consumer loan portfolios. The company was born out of a realization that "banks will not be the lenders of tomorrow – brands will".  Accredited investors may participate directly in consumer loans using the Insikt platform.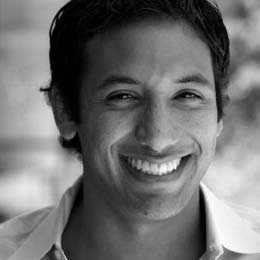 "The traditional banking system, since 2008, has seen massive drops in credit availability," said Gutierrez. "At Insikt, we are working to fill that void by using technology to power the lenders of tomorrow while also allowing investors to participate in an emerging asset class."
Insikt has developed a cloud based tool called Lendify.  This application allows any retailer or online brand to make loans online or to provide purchase financing.  Insikt states its platform utilizes thousands of parameter to deliver the correct product to customers.
"Instead of investing directly in loans, Insikt allows accredited investors to participate in bonds backed by distinct loan portfolios that Insikt credit scores and processes. Transparency, simplicity, and alignment are our guiding principles."

"Technology is making possible a variety of new lending platforms, including online lenders, peer-to-peer market places, education loans, merchant advances, and healthcare lending," said David Golden, Managing Partner at Revolution Ventures. "With its LaaS model, Insikt has the potential to power all of them with a turnkey solution for originators, borrowers, and investors."

"There are millions of private investors across the country that want to share in this mission, and at the same time, are tired of earning virtually nothing on their deposits," said Gutierrez. "Instead of investing directly in loans, Insikt allows accredited investors to participate in bonds backed by distinct loan portfolios that Insikt credit scores and processes. Transparency, simplicity, and alignment are our guiding principles."
Gutierrez states his platform is still in the "early innings" and that Insikt is all about "doing securitization the right way and giving accredited investors a new curated, asset class to invest in."