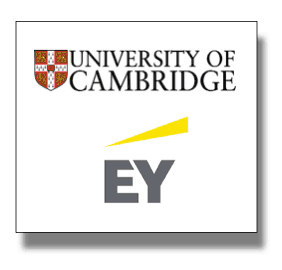 The University of Cambridge teamed up with EY, the global professional services organization, and launched the European Alternative Finance Benchmarking Survey with the support of major European industry associations in November. As readers may know, this is the largest study to date on crowdfunding, peer-to-peer lending and other forms of alternative finance in Europe.  This benchmarking survey, which opened on 25 November has been extended to 6 January 2015, aims to capture the size, transactional volume and growth of the alternative finance markets across Europe. To date, according to Bryan Zhang,  PhD Researcher in Crowdfunding & Alternative Finance at The University of Cambridge and Benchmarking Survey organizer, there have been 188 survey responses from 26 European countries.
Major national and regional crowdfunding associations in France, Germany, Spain, Italy, the Netherlands, the Nordic countries and the UK are participating in this groundbreaking research. This benchmarking survey is supported by FPF, ANACOFI and AFIP (France), the German Crowdfunding Network, the Spanish Crowdfunding Association, Crowdfunding Hub (Dutch), AISCRIS (Italy), the Nordic Crowdfunding Alliance, the UK Crowdfunding Association, the P2P Finance Association, the European Crowdfunding Network, the European Equity Crowdfunding Association as well as the P2P Banking.com. Initiated with insights shared by The University of Cambridge's Dr. Mia Gray, who along with her esteemed colleague Bryan Zhang,  helped precipitate this nascent series; we are nearly midway this exclusive interview series.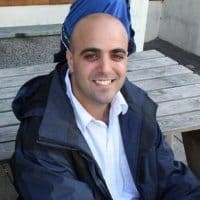 Integral to this research include a series of exclusive interviews with the thought leaders of the aforementioned collaborating crowdfunding associations. To date, readers have had the opportunity of reading interviews with European crowdfunding mavericks including CrowfundingHub Founder and Executive Board Member of the European Crowdfunding Network, Ronald Kleverlaan; President of the Board of Asociación Española de Crowdfunding Daniel Oliver; Le Crowdfunding author,  AFIP and ANACOFI crowdfunding expert Marianne IIZUKA;  Coordinator of the German Crowdfunding Network and member of the European Crowdfunding Stakeholder Forum, Karsten Wenzlaff; and most recently, Executive Director of Peer-to-Peer Finance Association, Sam Ridler.
Specializing in Entrepreneurship, Business Development, International Marketing, and e-Business, Associate Professor Dr. Rotem Shneor of University of Agder's Centre for Entrepreneurship is also the Head of the Nordic Crowdfunding Alliance.  His leadership role as Head of the Nordic Crowdfunding Alliance — officially established in March 2014 — has helped align Danish, Finnish, Icelandic and Norwegian crowdfunding platforms' goals.  According to the Nordic Crowdfunding Alliance's website, "The alliance members are jointly responsible for helping entrepreneurs, artists and social ventures raise EUR 3,75 Million in period between mid-2012 to mid-2014:  EUR 2,64 Million in equity crowdfunding of 20 projects and EUR 1,11 Million in reward based crowdfunding of 370 projects."
The Alliance's agenda aims to support the Nordic scope of crowdfunding by:
Providing entrepreneurs with an environment where they can both test their concepts and recruit early seed funding directly from the market.
Providing international scale of professional support to entrepreneurs on how to make, launch and run successful crowdfunding campaigns.
Providing superior investor relations solutions to those investing in campaigns via our alliance, both in terms of pre- and post-investment services.
Working at a regional level opening up opportunities for investors to invest in entrepreneurs across the Nordic countries, as well as allow access for Nordic entrepreneurs into potential backers and investors from across the Nordic countries.
Currently, the Alliance is "organizing a series of reach-out events across the Nordics for spreading knowledge and understanding of crowdfunding and its many benefits, developing a thriving Nordic community of crowdfunders that can become one of the most vibrant in the world, launching of an alliance website that will allow investors to identify interesting projects for backing across the Nordics, opening an option on all platforms allowing project owners to choose between options of national as well as Nordic level campaigns and maintaining intensive knowledge sharing between platforms, backed by professional research team that will later come out to the public in the form of reports on the state of crowdfunding in Nordic Europe, as well as academic research."
My interview with Nordic crowdfunding thought leader Dr. Shneor follows:
Erin: Why has the Nordic Crowdfunding Alliance decided to participate in the Cambridge-EY European Alternative Finance Benchmarking Research?
Rotem: Some of the fundamental principles behind the Nordic Crowdfunding Alliance is the passionate promotion of cross-border crowdfunding, as well as constant learning and research in our dynamic and fast growing industry of hope. Hence, it is more than natural for us to take part in a European initiative led by key institutions such as EY and the University of Cambridge, and in partnership with other important European crowdfunding associations. Quality data and benchmark studies are necessary for both understanding today's realities and the shaping of tomorrow. We look forward to the results of the study, and are certain it will serve us all in our ongoing dialogues with different stakeholders in national and international entrepreneurial eco-systems throughout Europe and the world.
Erin: The rapid growth of the various sectors indicate that peer to peer lending is clearly leading the charge in certain countries – yet equity crowdfunding is rather small but growing rapidly.  How do you explain this phenomenon?  What about peer to peer lending?
Rotem: One explanation may be that equity-crowdfunding poses greater challenges in terms of required regulatory amendments, and hence the slower uptake of it. Public authorities are more sensitive to issues of ownership, transactions involving larger sums, as well as consumer protection. Nevertheless, I believe the big potential for true impact on entrepreneurial growth is aligned with equity-crowdfunding,  which will be the leading form of crowdfunding in the long term. This development, is naturally dependent on the assumption that sooner or later regulatory amendments will indeed be put in place; and once they are in place, they will not pose severe limitations on the inclusions of the public in the process.
Erin: What can the United States learn from individual Nordic country's organizations and experiences (Denmark's Booomerang; Finland's Invesdor and Mesenaatti; Iceland's platform Karolina Fund; and Norway's Bidra.no and the University of Agder's Center for Entrepreneurship)? 
Rotem: I believe everybody is still exploring and learning. Crowdfunding is a new industry that only recently started to get more attention. Much remains to be learned. One thing we can recommend to others is the partnership between university and platforms as important vehicles for crowdfunding promotion to and education of prospective entrepreneurs and their backers. The other thing we may inspire others with is the alliance approach to crowdfunding platform management. Most platforms are young, small and limited in resources. The alliance approach implies that multiple smaller platforms can pull resources and help each other grow together and scale up, while simultaneously complementing each other's capacities and developing a greater crowdfunding community for the benefit of all crowdfunders whether they be campaign owners or campaign backers. Such an approach becomes even more interesting when occurring across borders, thanks to enhanced learning experiences, improvement capacities and tapping into new ideas and approaches in this highly dynamic and young sector.
Erin: How have the variations in individuals models and government's regulatory approaches, both elected and regulatory, acted as a catalyst or filibuster to propel crowdfunding & P2P in the Nordic countries?  How are regulations evolving?  What role does and will the Nordic Crowdfunding Alliance play?
Rotem: From a regulatory perspective there are no special issues in the reward-based form of crowdfunding in the Nordic countries. The main challenge is in equity-crowdfunding, and in this sense the Nordics very much look to the EU for solutions, as part of a European approach to the issue. Currently, the general impression is that alternatives to existing regulations, formed in a different age not accounting for realities of Internet and online communities, are being discussed and analyzed in principle, but very little actual change is taking place on the ground. Since crowdfunding suffers from both liability of newness and a limited scope of current activities, to fully capture politicians' attention, a strong and meaningful crowdfunding community must be in place pushing politicians towards action. The alliance seeks to help develop such a community, while coordinating the lobbying activities of individual platforms in the different countries. One of our ambitions is to receive an audience in one of the next Nordic Council of Ministers meeting for surfacing the needs for regulatory amendment and harmonization across the Nordic countries. Since we are partly funded by the Nordic Council, we believe such a meeting may occur in the foreseeable future, but more infrastructure needs to first be in place. In addition, at the country level we see high levels of activism in Denmark through the Danish Crowdfunding Association and in Finland via key platforms' ongoing dialogues with the authorities there. Norway lags behind in terms of such activism, but together with Iceland, is expected to follow Danish and/or Finnish formulas once these are in place.
Erin: How will the Nordic Crowdfunding Alliance continue to spark innovation,  rewards-based and investment crowdfunding and boost entrepreneurship in the Nordic countries?
Rotem: While the Nordic crowdfunding community is constantly growing much of our efforts are still focused on outreach and education. There is a strong need for simply explaining what crowdfunding is, how it works, its advantages and disadvantages to both those within and outside entrepreneurial eco-systems. Suspicion and doubt are still quite wide spread and need to be dispelled by qualified and experienced professionals armed with facts.

And, hence, we arrange annual outreach events, participate in many conferences and meetings of relevant societies and associations, while trying to increase awareness for crowdfunding in general and our alliance's platforms in particular. Moreover, we strongly believe that success stories are an important way to convince people to seriously consider engagement in crowdfunding communities. Accordingly, we will profile success stories and handout awards for best cases, which in themselves turn into items of interest for the public to read and hear about.

In addition, by forming the alliance, campaigns running on each of our member platforms are able to reach out to a larger number of potential backers from outside their national borders – making some projects not only successful, but successful at an international level. And campaigns choosing to run as  Nordic campaigns, also enjoy advice and feedback from representatives of all member platforms, providing richer input on recommended campaign management than any individual platform can provide on its own.

In summary, we believe that by scaling activities to a regional level, pooling resources, sharing knowledge and mutual promotion we may contribute to growth in the Nordic crowdfunding communities and create more funding opportunities for local entrepreneurs.
Erin: Describe the Nordic Innovation's High Growth Entrepreneurship Program. How has the public sector become involved in crowdfunding initiative? 
Rotem: The Nordic High Growth Entrepreneurship Initiative aims to create joint Nordic growth enhancing activities and increase the deal flow of young innovative companies that are able to scale into Nordic and international markets. It is developed in close cooperation with national innovation authorities and public early investors in the Nordic countries: TEKES Finland, Innovation Norway, Danish Business Authority, Innovation Center Iceland and Almi in Sweden. All in all, 10 projects were funded, each touching on different elements that may contribute to entrepreneurial growth in the Nordic region. We were one of the applicant projects focusing on crowdfunding as alternative source for early venture funding, which currently is less available in Nordic countries.

Nordic Innovation's contribution materializes primarily in financial support accounting for close to 50% of the project costs, but also in advice, access to various public and private stakeholders in the Nordic region, facilitation of exchanges between private and public stakeholders about needs and future prospects for entrepreneurship and innovation in the region, as well as in profiling project achievements and activities. Overall, we feel honored and grateful for being one of the 10 projects funded; a support without which, most of our work would be impossible.
Erin: In its findings regarding the role of women in alternative finance, the recent Nesta-Cambridge report states that women make up the majority of fundraisers in both donations based and rewards based crowdfunding.  How will women move to match the predominantly male P2P and equity crowdfunding sector?  What about other under-served segments of the population?
Rotem: This is indeed a fascinating area for future exploration in research and practice. But it is my understanding that gaps between the sexes do not end or begin in crowdfunding, but rather with the gendering of attitudes towards risk tolerance in particular and entrepreneurship in general. In this sense, only once we find ways of increasing risk tolerance and entrepreneurial career choices among women, will we see them engage in more risky and less egalitarian forms of crowdfunding as well. Having said that, if crowdfunding itself will become a risk reducing mechanism in venturing and investment decisions, for example – through the market validation power of crowds and/or the ability to secure certain sales volumes in advance, more women may  be engaged in it. Nevertheless, first good evidence about this will need to be in place, and good communication and education processes about these facts will also need to be in place.
Erin: In order for alternative finance to grow, the Nesta-Cambridge report explicitly notes "the industry needs to continue innovating, educating users and addressing the various concerns consumers and SMEs have about alternative finance."  What will be done in the Nordic countries to engender such growth?  
Rotem: We believe this is all about knowledge generation and dissemination. We are committed to continuously investing a lot in both. In general such investment by our alliance is directed towards three domains – more outreach activities, more education, and more promotional efforts. More outreach activities in seminars, meetings and conference presentations for stakeholders in the entrepreneurship eco-systems in each country. More educational activities for both general university student publics, as well as for entrepreneurs considering or engaged in crowdfunding campaigning. More promotional efforts through dissemination of crowdfunding-related news via social media to increasingly large communities and mailing lists, as well as publication of research and general media relations.
Erin: Who do you identify as the trailblazing this path? 
Rotem: Beyond the attention attracted by the largest platforms operating today, I believe a critical work is done by all the enthusiastic online crowdfunding evangelists out there who continuously write, discuss, post and communicate crowdfunding-related news to the public, mainly via social media. But, again, one can still claim we are seeking a trailblazer. And in this sense, I actually think this is an open market gap. If a key player in the media and journalism business will pick up crowdfunding as a critical element in its journalistic reporting program, it could become a crowdfunding champion with a trailblazer effect.
Erin: How do you see crowdfunding evolving across Europe?
Rotem: The direction we see is more equity crowdfunding, more cross-border crowdfunding, and more governmental intervention in these processes. I also believe we will see more traditional actors exploring entry points into the crowdfunding sphere such as banks, angel and venture capital investors.
_____________________________________________________________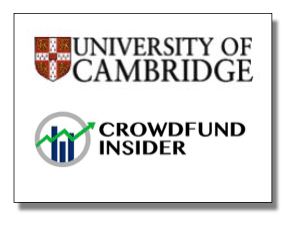 Crowdfund Insider has joined with The University of Cambridge to be the exclusive media partner on this benchmarking research. This interview is one of a series that includes multiple, in-depth interviews with international thought leaders and crowdfunding industry pioneers from the collaborating associations.
Please find the link to the benchmarking survey below:
https://www.surveymonkey.com/s/cambridge-ey-europeanaltfinbenchmarkingsurvey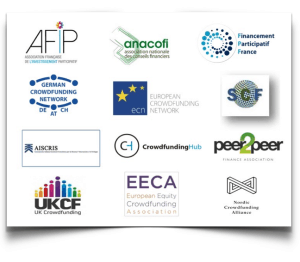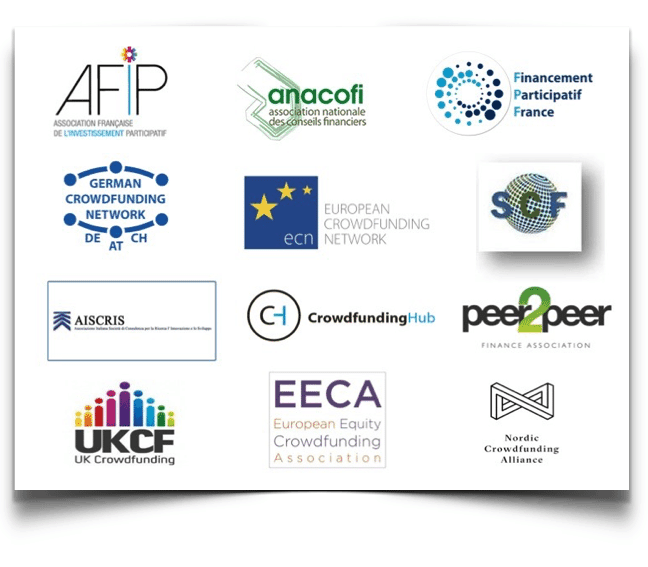 For benchmarking research enquiries please contact Bryan Zhang, PhD Researcher in Crowdfunding & Alternative Finance at The University of Cambridge via email [email protected] or twitter @BryanZhangZ or Robert Wardrop, Research Fellow at the Judge Business School, at The University of Cambridge at [email protected]

.

Sponsored