Initial USD $5.2 Million Seed Round Secured From Prominent Investors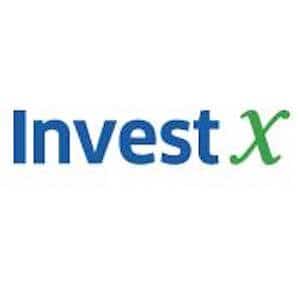 InvestX Capital announced on Tuesday (December 16th) the beta launch of its cross-border private equity crowdfunding marketplace for U.S. and Canadian investors, opening up an asset class previously only accessible through larger (USD $1 million or higher) investments.  For the first time, InvestX will provide accredited retail investors with direct access to high-quality private equity opportunities at low minimum investments (starting at USD $2,500), sourced and thoroughly vetted by a select group of partnering private equity firms.
The initial offering on the InvestX beta site allows accredited investors the opportunity to invest in Cleveland HeartLab's Series C financing. Cleveland HeartLab (CHL) is a well-established, five-year old health sciences company known as one of the leading providers of comprehensive cardiovascular disease prevention, diagnosis and management services. CHL has already secured over USD $32 million in funding from institutional investors such as Excel Medical Ventures, Healthcare Venture Partners, Mutual Capital Partners, Cleveland Clinic, and one of the world's largest healthcare companies. Through its private equity partner, Mutual Capital Partners, InvestX has secured a USD $1,000,000 allocation for InvestX members with an expected closing on January 15, 2015.
Founder and CEO of InvestX Marcus New stated,"Private equity has long been used by institutions and ultra-high net worth individuals to add assets to their portfolios with traditionally higher returns than the public equity markets. Our goal is to democratize private equity investing – to provide every accredited investor with access to the same opportunities as the professional investor – and through InvestX, our private equity crowdfunding marketplace, there is an unprecedented opportunity to access established, high growth private companies that are already generating revenue."
Earlier this year, InvestX closed a USD $5.2 million seed investment round from investors who support Mr. New's vision. This included U.S. Global Funds, Meridian Funds, Pathfinder Asset Management, Mercury Capital, Mutual Capital Alliance and Stockhouse Publishing, along with a group of prominent angel investors. The private equity crowdfunding marketplace will use the funds to continue to build the InvestX platform and bring a wide variety of quality private equity opportunities to its members. Two additional deals are already sourced and will be available in early 2015.
An initial investor and U.S. Global Funds CEO Frank Holmes shared, "The passage of the JOBS Act has created a multitude of new investment opportunities, but high invested capital requirements can still be an issue for some ground floor opportunities. I was impressed with the structure of the InvestX marketplace and thought that the streamlined process offered on the platform would be appealing to accredited investors looking to diversify their portfolio."
InvestX sources its available deals through partnerships with leading private equity firms from both the U.S. and Canada.  Before a deal can be approved on the crowdfunding marketplace, it must pass the sourcing private equity firm's institutional quality due diligence process, which takes roughly three to six months, and then again through InvestX's own due diligence process of two to three weeks.  To ensure that members and private equity firms' investment interests are aligned, InvestX has made it mandatory for each private equity firm that sources a deal to invest in the same round of funding as InvestX members under the same terms.
Potential accredited investors can be approved as InvestX members at no cost and no obligation to invest. Members are encouraged to learn about and evaluate each opportunity by visiting the "InvestX Deal Room," which includes background on the company, the management team and a recorded "road show" presentation. InvestX aggregates its members' smaller checks and writes a single million-dollar or multi-million dollar check to the deal issuer on the same terms as the other institutional investors. The terms of each deal on the InvestX crowdfunding marketplace will differ, but the investments offered on the platform are meant to be longer-term with a lock-up period between 3 to 10