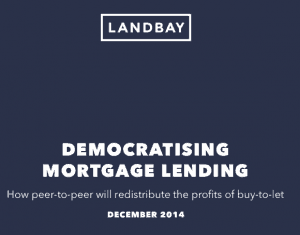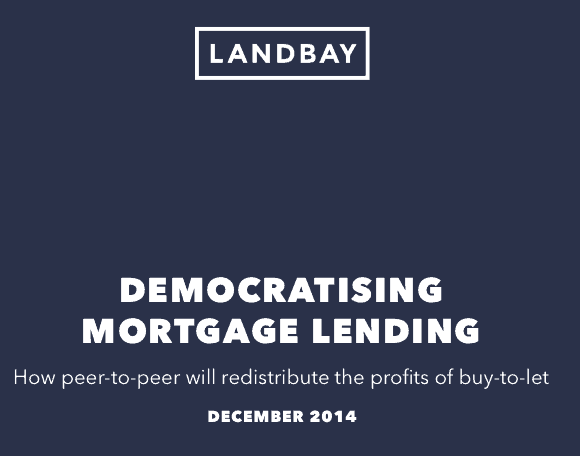 Landbay, a peer to peer lending platform that targets the buy-to-let market (or rental real estate sector), has commissioned a research report provided by Wriglesworth Consultancy to review their market niche.  The publication titled Democratizing Mortgage Lending has just been released. The published results, as shared by Landbay, state that for the cautious saver looking for reasonable returns "peer to peer and buy to let may well make perfect partners".
The savings landscape has endured years of low interest rates and paltry returns for those looking for income.  A perfect storm has occurred in the UK.  A powerful cocktail of calcified banks unwilling to loan, and savers shorted by low rates, has created a dynamic that has fueled the growth of peer to peer lending.  Landbay is of the belief that buy to let mortgages is a perfect alternative for savers. A more secure P2P asset that still delivers far superior returns.
John Goodall, cofounder and CEO of Landbay states: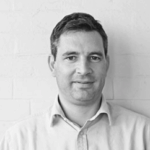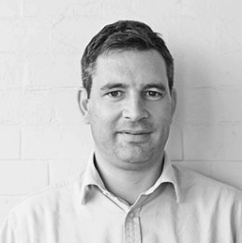 "The world has changed. Now everyone has access to the sorts of markets that were once the preserve of large financial institutions. A new energy for more inclusive finance, combined with new technology, is revolutionising the world of saving and borrowing. This has only just begun, and over the long-term the impact of these fundamental changes will be far greater than was at first envisioned."

"All peer-to-peer finance is relatively new – but it would be an enormous mistake to assume that means this broad swathe of lending is in any way uniform. Combining P2P lending with the backstop of income-producing property as security can create an entirely different class of investment – while shaking up competition in the world of mortgage lending."
The report states that consumers have been delivered a confusing array of investment options.  Peer to peer loans to individuals or banks generate higher returns but correspondingly higher risk. More "cautious" investors may be aligned with lending to buy-to-let platforms such as Landbay.

The publication believes that buy to let lending provides "four layers of protection";
the realisable value of the property
the sustainable rental income
the landlord borrower commitment to pay, which is a claim on their wider financial resources
the robust outlook for the sector
The authors see peer-to-peer finance as revolutionizing the mortgage industry, starting with secured lending to landlords.  The document also states the sector is more resilient as "population growth combined with a weak home-building response mean the phenomenon of buy-to-let would survive a new recession similar to – or even worse than – that experienced in 2008."
Interested individuals may request a copy of the complete report from Landbay.