BlockTrust, a trust system that bridges angel investment and development, has launched a new crowdfunding platform that brings blockchain related projects and their investors together in a mutually beneficial manner. Projects are certified by a team of capable individuals who verify developer identity, review the source code, and provide essential steps to assist startups with securing their development funding.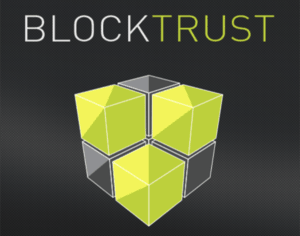 BlockTrust's mission is to help realize these goals while providing a friendly, approachable solution for investors to contribute to their favorite cryptographic startups. Aimed at reducing the current trend of poor investments in cryptocurrencies, BlockTrust brings a refreshing approach to the industry.
Projects funded through BlockTrust are secured using multi-signature wallets, and no funds are solely held by the platform. Multi-signature wallets ensure that funding cannot be moved by malicious developers by requiring BlockTrust themselves to act as a co-signer for all transactions. Funds will be released in stages defined by project implementation, protecting seed funding and enforcing the project roadmap.
BlockTrust grants a certificate of integrity to projects that satisfy all requirements. This information will be collected and notarized through the ClearingHouse protocol on the Viacoin blockchain for "cryptographic time-stamping of digital assets and documents" as described on the Viacoin blog. This will create a tamper-proof record of all BlockTrust certification activities for anyone to view.
Co-founder and CEO of BlockTrust, Artiom Vontolazko stated,"BlockTrust is a service aimed at providing a powerful solution for blockchain entrepreneurs. Those entrepreneurs are in need of a secure, easy to use platform to fund their projects. We provide that while contributing to a fraud-free environment that traders and investors can take advantage of, rather than being taken advantage of."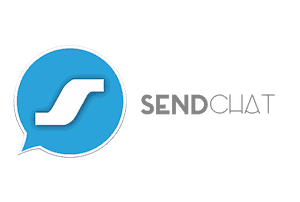 BlockTrust will launch with the SendChat crowdfund. "SendChat is a messaging app that integrates Bitcoin and other crypto currencies, allowing for seamless in-app transactions and total privacy," explained Alejandro De La Torre, founder of SendChat. "We are delighted to work with BlockTrust because their crowd funding platform has the most advanced security features in the market giving our investors the best protection."

BlockTrust is a partner of Arch Ventures, a venture capital company based on the blockchain and developed by architect Edgar Soares. Arch Ventures funds innovative solutions and real life applications of the bitcoin technology. Soares shared, "To effectively introduce crypto currencies to mainstream consumers, it's necessary to build highly secure platforms that appeal to traditional corporate structures. They are our link to the world."

Sponsored Links by DQ Promote