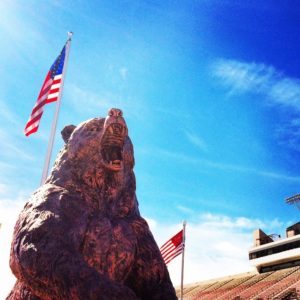 On Friday, the Missouri State University Foundation announced it has partnered with CrowdIt to create a brand new crowdfunding platform that is specifically for the university's use.
According to the university, Missouri State University Crowdfunding is a pilot initiative to provide an online crowdfunding platform for Missouri State students, faculty and staff to raise money and generate support for their great ideas. Those apart of the campus community will be able to submit an idea to be considered for the MSU Crowdfunding platform.
MSU shared, "If you are currently a student, or a member of faculty or staff, then you can submit an idea to be considered for the [crowdfunding] site. Once you have a plan, you will also need to submit an application, which will be reviewed by appropriate University and Foundation administration.  Once the application has been reviewed, then you will be contacted with approval or further information.  If approved, you may submit your project.
"Once approved, join the online MSU Crowdfunding Community, where you will be able to submit the project. We take you step by step in setting up your project and will share pointers along the way to help you reach your fundraising goal. You can even invite collaborators to join your team to help you with your project.

"Missouri State Crowdfunding can help you create a buzz and share your enthusiasm about your project with family, friends, colleagues and the community.  Asking for support and awareness through social media, personal networks, and email is a great way to build interest for your project. We are excited to be able to provide this opportunity for the Missouri State campus community.  We encourage you to be a part of this new program that can assist the unique ideas and goals of our students, faculty and staff."

Vice President for university advancement, Brent Dunn stated, "Crowdfunding will allow the MSU Foundation to raise money for university projects, from our alumni and friends, along with others who are interested in a particular project. The announcement of such projects will be delivered via email, Twitter and Facebook, and proponents of the projects can also send them to their family and friends."

Sponsored Links by DQ Promote